Getting teased by Germans is only considered fun by a particular section of society, unless those Germans are famous luxury car brand Audi.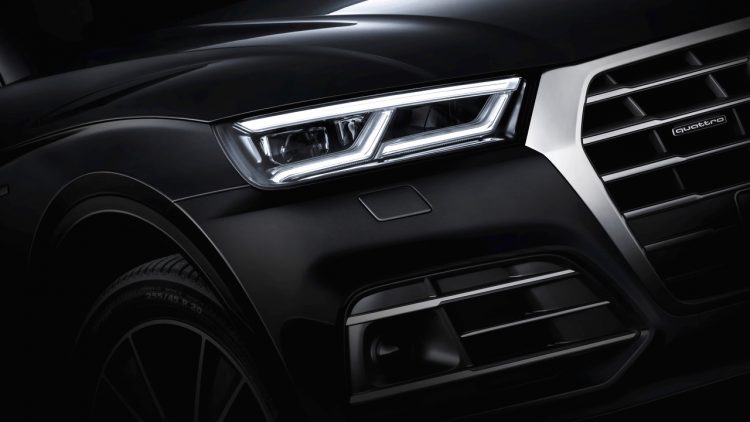 Having already shown off the all-new Q5's taillight clusters, the latest videos showcase the trick new front LEDs which have an advanced auto-dimming feature that reduces glare for oncoming drivers. They take on a dazzling cool blue tone and feature a new pattern.
The open boot is also showcased with taglines including #Fashion victim? And #Qriosity. Several items are shown being loaded into the clam-shell aperture, indicating that luggage volume may have grown from the 540 litres of the current model.
The new Q5 is set to share a lot of chassis and interior components with the A4 sedan, including the MLB Evo architecture. As a result, it is expected to lose a solid 100kg of heft.
A jump in overall dimensions makes room for the next Q3 (due 2018) and the upcoming Q2 as seen in our Top 20 Best SUVs coming in 2017-2018.
The real deal in all its glory will be revealed at the end of the week at the Paris Motor Show. Stay tuned for PerformanceDrive's show coverage.