A US branding and marketing consultant has created 'his own' Chevrolet sports car, cleverly naming it the Jolt; a nod to the Volt plug-in hybrid first released in 2011, and the Tesla Model 3 battling Bolt due later this year.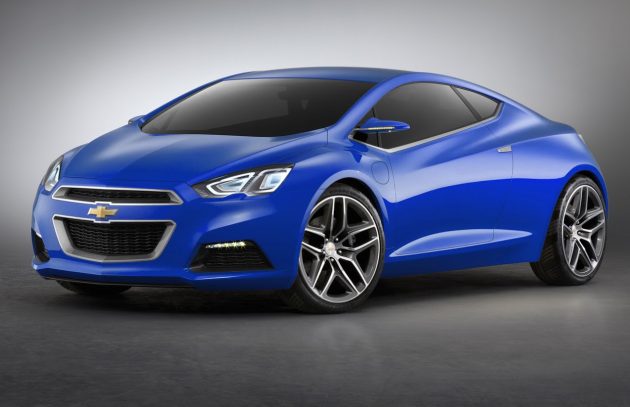 The body of the Jolt is basically the cab-forward Chevrolet Tru 140S concept shown at Detroit in 2012, alongside the far more interesting RWD Code 130R.
'Creator' Matt Teske says the car is developed from the Bolt's platform and has some neat ideas, such as using Chevrolet's vast dealership network as an antidote for Tesla's Supercharger infrastructure.
Despite the car being purely fictional, a special website was made up to look like a real Chevrolet offering, with 230miles (370km) of range, $US30K pricing, and a 2018 on-sale date.
Apparently Matt's intention was to demonstrate there is demand for an affordable, electric sports car. While his first car was a modified Chevrolet Cavalier Z24, he says:
"You'll be happy to know that I am one of your customers. I drive a 2016 Chevrolet Volt and my wife drives a 2015 Chevrolet Spark EV. That said, I am also a Tesla Model 3 reservation holder. But if you were to build this idea of mine, the Jolt EV, and develop en EV savvy dealership network that includes DC fast charging, you will get my business instead."
Could this be enough to prompt GM to mass-produce something like this? If it doesn't, we're sure somebody will. Who knows, within the next 5-10 years we could even see an electric Toyota 86 or Mazda MX-5 rival.