Fans of big, affordable rear-wheel drive sedans have quite a lot of reasons to be worried at the moment, with Holden and Ford killing theirs by the end of next year, and Chrysler is yet to confirm plans for its next 300.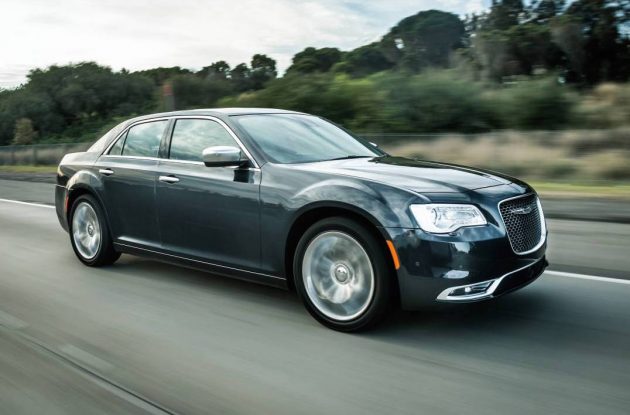 Comments made FCA boss Sergio Marchionne in an Automotive News report seem to indicate the next Chrysler 300 could be built on a front-wheel drive platform rather than the rear-wheel drive architecture of the Alfa Romeo Giulia – itself a modified version of the Maserati Ghibli's structure.
The platform Marchionne is talking about is shared with the recently revealed Pacifica minivan (Voyager replacement). He said the platform is flexible enough to support the next 300, although reiterating that, "It's capable, but that's not a commitment".
While the current Chrysler 300's platform can trace its roots back to the W210 Mercedes E-Class of 1995, it has undergone significant enough revisions to distance itself from that car. It still remains quite a heavy car; even the base V6 weighs 1862kg, let alone the 1965kg SRT8. By contrast, the top range Alfa Giulia QV is 1530kg, but its expensive platform may preclude it from use in a more mass-market oriented car such as the 300.
If the 300 switched to front-wheel drive, a V8 SRT variant would be very unlikely. Other platform mates such as the Dodge Challenger and Charger, both of which include 527kW Hellcat monsters, might not expect renewal either.
No doubt Chrysler is evaluating its options closely, but with a new model due in 2018, stylist Ralph Gilles will have to add an extra dose of swag to maintain the jaw-dropping street cred of the current model if the car migrates to a transverse layout.