Images of the BMW X7 super-large, super-lux SUV have hit the web, hinting at the design direction of BMW's new grand daddy of all its SUVs.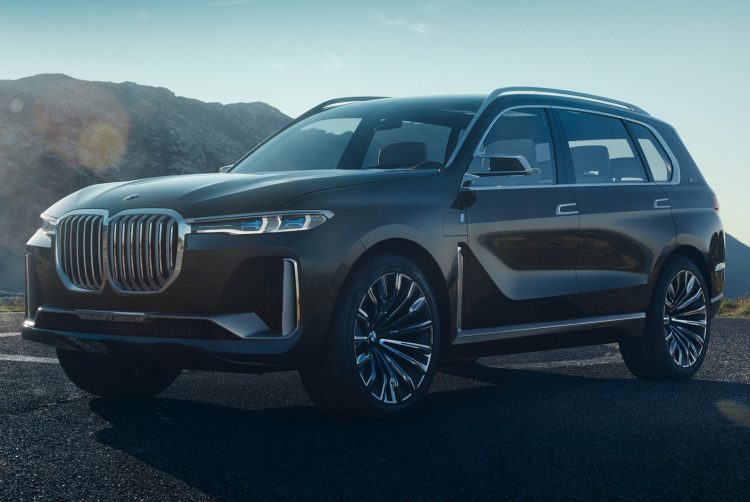 The concept is expected to be unveiled to the public at the Frankfurt show next week, which means this is the first time we've been able to get a glimpse of the new SUV despite the company confirming its future existence numerous times.
As you can see, the X7, or Concept X7 as it is officially known, shows a slight change in design direction for BMW. Gone are the traditional rounded headlights and in their place are some more futuristic, squinted items. These are joined by an enlarged interpretation of the trademark kidney grilles in the middle.
The main torso slab looks pretty much in line with the current X5 and X3, but down below are more defined panel pinches, with an almost Lexus-like rear end displaying thin vertical slits and conjoined taillights, which seem to be making a comeback in the industry.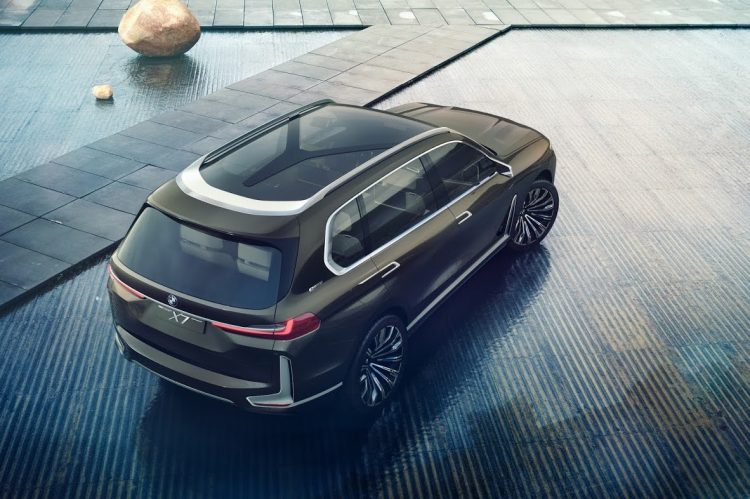 As we already know, the X7 production version will come in as BMW's largest SUV, ready to take on the likes of the Mercedes-Benz GLS. BMW hasn't ever had an answer to the Stuttgart rival. It will also go up against the ever-popular Range Rover and even the Bentley Bentayga to some degree.
A range of large capacity petrol and diesel engines are likely, with at least six cylinders or more. BMW will probably introduce a hybrid or two though, pairing its 2.0-litre turbo four with an electric motor assist system. A fully electric version is also on the cards given this concept features 'eDrive' badges. BMW, coincidentally, said in a statement today:
"As part of NUMBER ONE > NEXT, we aim to substantially increase our sales and revenues in the luxury class. The BMW X7 and 8 Series both play an important part in this. Furthermore, the BMW Concept X7 demonstrates it is perfectly possible to combine a large sports activity vehicle with an electric drivetrain."
The statement was part of a larger outline for its plans for the Frankfurt motor show, and future steps in its iPerformance eco sub-brand. Given these images look quite fresh and press-like, we'd anticipate an official debut any time now.