The price of Tesla's Model 3, which will be previewed next month, could be as low as US$25,000 in some US states thanks to extra tax credits in certain areas.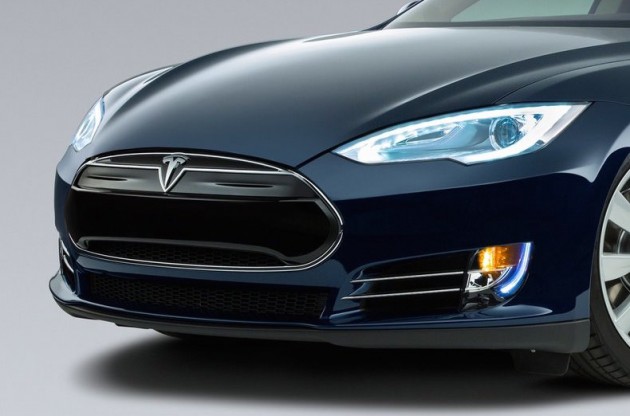 With a confirmed starting price of about US$35,000 (around AU$50,000 after a straight conversion), a $7500 federal incentive in the US will bring this down to $27,500, with states like Colorado offering an additional $6000 sweetener to entice bums onto EV seats.
The Model III will not be fully revealed next month but only partially previewed, Tesla confirmed in an earnings statement. Instead, specifications and interior details are set to be held off until closer to the car's late-2017 market entry date. Tesla boss Elon Musk tweeted last year:
"Model 3, our smaller and lower cost sedan will start production in about 2 years. Fully operational Gigafactory needed." Adding, "$35k price, unveil in March, preorders start then."
The Model 3 will be slotted below the Model S in terms of size, and is expected to take the shape of a mid-size premium sedan, ready to target BMW 3 Series and Mercedes-Benz C-Class buyers. Like the Model S, it is likely to be offered with a number of different electric powertrain options, hopefully including a high-performance version with some kind of "Ludicrous" mode.
It seems GM has pipped Tesla to the mass-market, long-range electric finish line though, with the production version of the Bolt, shown at the Detroit show in January. The car is to be launched with a ride-sharing service and goes on sale later this year.
Other rivals expected to chase the Model III include BMW's upcoming 'i5', and Audi's Q6 all-electric SUV, although these will be priced much higher than the Tesla.