In an announcement marking the celebration of the new 2012 Mercedes-Benz A-Class production kicking off, Mercedes-Benz has revealed that a crossover using the same MFA platform is on the way.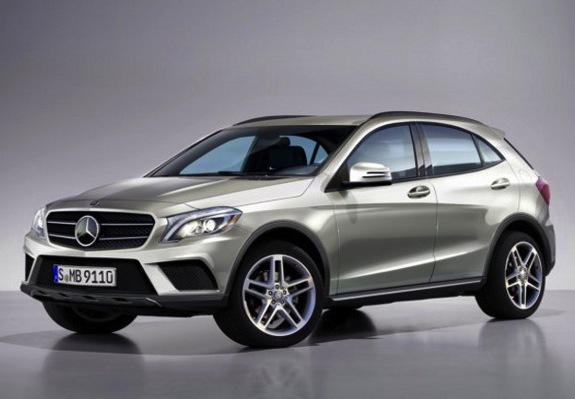 (Image rendered speculation only)
The Mercedes-Benz MFA platform currently underpins the new A-Class and B-Class. Earlier reports speculated that Mercedes-Benz was developing jumped up version of the platform. All has now been confirmed.
In announcing the new A-Class production, Dr Dieter Zetsche, chairman of the board of management of Daimler AG and Head of Mercedes-Benz Cars, said,
"This start of production marks a further milestone in our Mercedes-Benz 2020 growth strategy. The A-Class represents our offensive in the compact segment. And there is more to come: The compact SUV will be the third model we will build here in Rastatt."
No further official details were revealed, however, it is believed the new model will be called the Mercedes-Benz GLA-Class, featuring a range of powertrains also seen in the A- and B-Class.
Potential powertrains to be carried over include front- and rear-wheel drive layouts, in turbo-petrol and turbo-diesel form. Petrol outputs could range from 90kW to 115kW, to a flagship 150kW '250′ variant, while diesels could range range from 80kW to 125kW.
The GLA will be the company's first step into the compact luxury SUV market segment, rivalling the likes of the BMW X1 and Audi Q3.
An arrival is expected to take place some time in 2014.