Some new information has been released regarding the revival of struggled British sports car brand TVR, with this teaser image previewing a future model.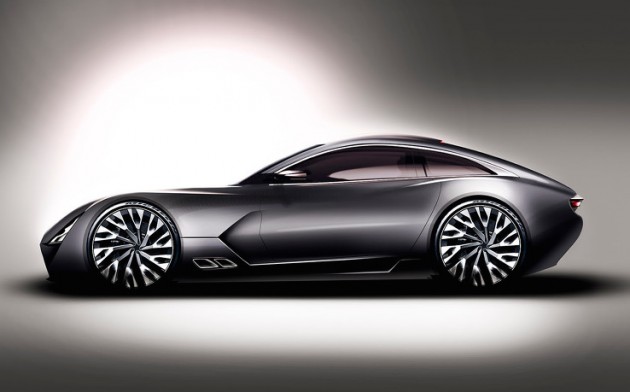 TVR chairman Les Edgar recently sent out a letter to some of its closest clientele, confirming there is a new model on the way that will look similar to this teaser.
Customers will be able to option, at no extra cost, a full carbon fibre chassis developed by Gordon Murray Design. It's set to bring Formula One materials and technology to the everyday public.
Under the bonnet will be a Cosworth-derived V8 engine, a swap from the company's traditional straight sixes, producing somewhere in the region of 350kW. It's unknown what size the engine is at this stage.
Speaking about the engine, Edgar said engineers have already begun testing and have even dyno tested the unit. He said, "the power and torque figures and delivery characteristics are very much on target."
As for the design, it has been created using CAD technology. It adopts the traditional long-bonnet and short overhangs of past models, with a set-back cabin area and a pair of muscular rear haunches.
In the teaser we can see a set of huge alloy wheels and twin side-exit exhausts, however, these probably won't make it to production. The low profile bonnet and swooping roofline will help set the sports car apart from the rest.
More information is expected to be released in the coming weeks, with production kicking off in 2017. Let's hope the company sticks around, as rear-drive front-engine sports cars like these are becoming a rare breed.