An all-new motorsport park, including a full-size race track and karting circuit, is being proposed for the Wyong region. Called the CASAR Park Community Motorsport Facility, development and construction is set to kick off in the next few months.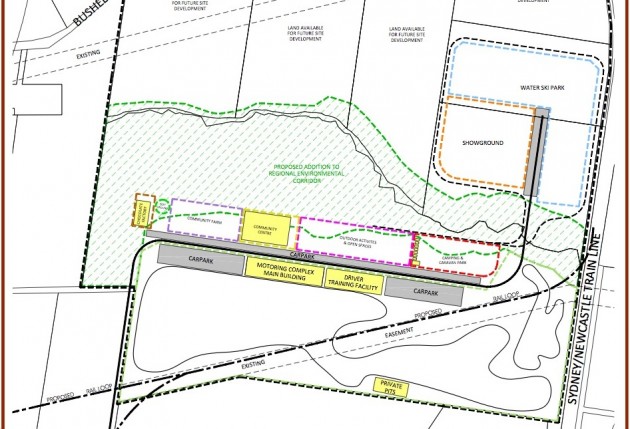 The facility will be built in two stages. The first stage of the project will consist of a motoring complex with a 3.5km course made up of 14 corners. It will also have a dedicated pit lane and a special private pit area.
Stage two of the development is set to include further infrastructure with tourist attractions such as a water park and a show ground, along with leisure areas and even a caravan and camping park.
It's all being put together by North Constructions and Virtual Motorsport Design. A track simulation video has already been put together by Virtual Motorsport Design, giving us a glimpse of the proposed main circuit.
Located around one hour from Sydney and 45 minutes from Newcastle, it is likely to be a very popular location for local events, including everything from CAMS motorsport races to club events and even private functions. The park's co-founder Brad Wilson recently spoke about the exciting development, saying,
"The Bushells Ridge site is very interesting topographically and provides some good rise and fall, which is really at the heart of any great motor racing circuit. In that regard we believe the track is going to prove very popular when it is built."
According to developers, once finished, the facility is set to create 200 jobs and 200 training positions on site, plus more employment indirectly. It's expected to generate $17 million per year into the local economy as well.
A build completion date has been earmarked for 2015. Click play on the video below for a virtual drive-around of the proposed circuit.