When it comes to cool British sports cars, not many are as unique as the 1970 Aston Martin DBS sold under auction this month at Bonham's mono-marque sale. The car was used in the TV show The Persuaders from 1971-1972 by Roger Moore's character, Lord Brett Sinclair. The sale broke the record for the most-expensive DBS ever sold, costing its new owner a cool £533,500 (AU$960,000).
The famous DBS is set to make an appearance at the upcoming 'Salute to Style'; a lavish event to be held on the grounds of The Hurlingham Club from July 16-19. The event is expected to feature a collection of noteworthy vehicles, including classic Le Mans race cars, as well as displays of automotive design, music, food, and wine from all over the world.
The new owner of the unique DBS, solicitor and Aston enthusiast Jeremy Levison, said:
"I was not surprised by the amount of interest drawn by the DBS at auction. Quite apart from being a sensational car, it epitomises British style in one of the most famous TV series of all times."
The Persuaders enjoyed international acclaim, with the cars reaching just as much star status as the actors featured in the series; the other car being a Ferrari Dino 246 GT driven by Danny Wilde's character, Tony Curtis.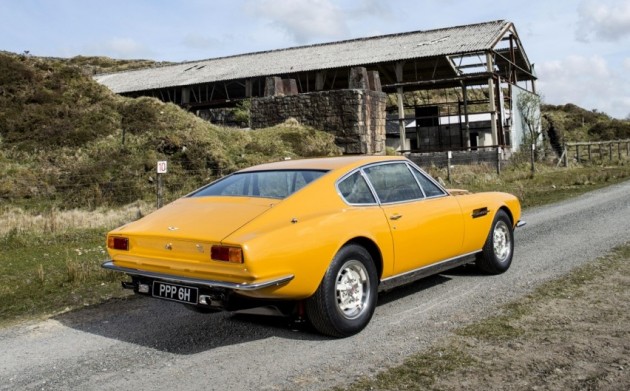 After appearing in The Persuaders Roger Moore went on to play James Bond from 1973-1985, however, he never got the chance to drive an Aston Martin in any of his seven 007 films.
For information on ticketing, head over to The Hurlingham Club website.