It seems like only months ago Lexus introduced the new-look IS sedan, but now there is a facelift and it's heading to the Beijing International Auto Exhibition later this month.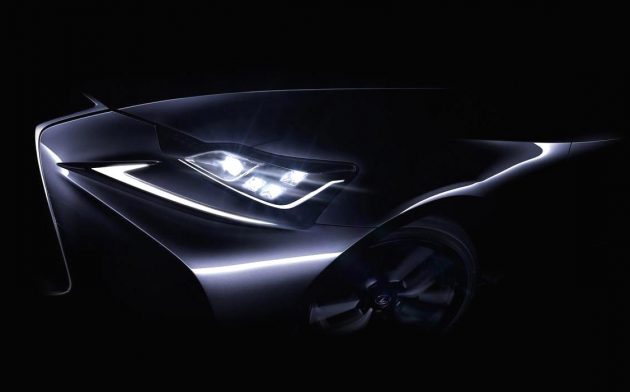 Lexus introduced the current, third-generation model in 2013. This means it is about time for a bit of a tidy up. We must remember the IS was one of the first model lines to receive the company's striking 'spindle' grille design language which is now seen on all models.
Details on the facelift are being withheld at this stage, however, judging by the sole teaser image that's been released the update will feature new LED headlights. There's also a revised front bumper bar and possibly an updated grille.
We should probably anticipate other minor design changes too, such as new taillights and perhaps different lens colours, as well as some new alloy wheel options for the various trim levels.
No changes are expected under the bonnet, with the current IS 200t turbo, IS 300h hybrid, and IS 350 V6 continuing to make up the range. Lexus only recently phased out the IS 250 V6 with the new 2.0-litre turbo IS 200t.
So, what else will come with the update? According to reports we could be about to welcome an updated infotainment system with more on-board apps. Lexus has been a bit behind with the idea of vehicles coming with 'apps' like a smart phone or tablet, and could be about to get back into the game with the facelift. Other than that, we will have to wait and see. It all starts on April 25. Lexus says:
"The upcoming new model will bring exciting breakthroughs based on the Lexus signature L-finesse design philosophy. The bold evolution of design with greatly enhanced visual impact will absolutely ignite people's desire to put their hands on the steering wheel."