It's finally arrived. After numerous teasers and previews, the successor to the mighty Bugatti Veyron has been revealed. Introducing the Bugatti Chiron.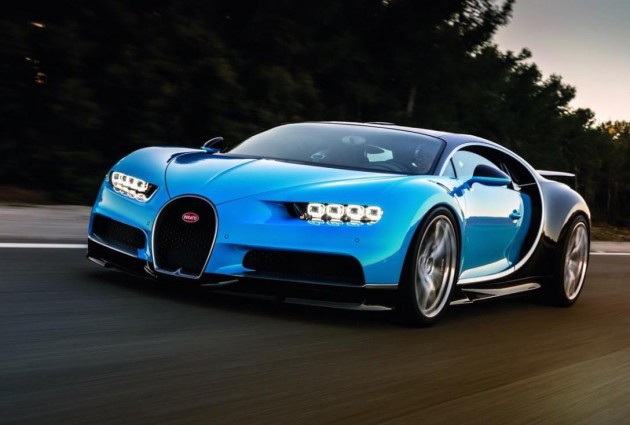 Named after Louis Chiron, a legendary Bugatti racing car driver, the Chiron is an evolution of the Veyron. Almost every single component is brand new, especially the stunning body design with the traditional C-shaped intakes in the sides.
It's all made from carbon fibre, and it stands 82mm longer than the Veyron, 53mm taller, and 40mm wider. Due to the larger dimensions, the kerb weight has packed on a few pounds, 155kg to be precise, weighing in at 1995kg.
So, what's in the engine compartment then? It's an 8.0-litre quad-turbo W16 engine derived from the Veyron's unit. Only here it pumps out an unbelievable 1103kW (1500PS) at 6700rpm, and 1600Nm between 2000-6000rpm.
The Chiron will accelerate from 0-100km/h in just 2.5 seconds, 0-200km/h in just 6.5 seconds, and 0-300km/h in 13.6 seconds. As for the top speed? It is limited to 420km/h. We're not sure why Bugatti has limited the top speed. Perhaps the company is planning a Super Sport version that it wants to break the speed record.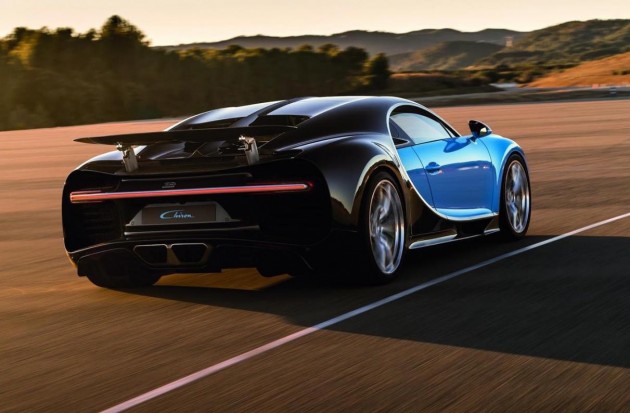 Just like the Veyron, the Chiron is built with an insane level of sophistication and attention to detail. The interior is more luxurious than ever, with exquisite leathers and metal fixtures inside, and there's even 12mm of added headroom thanks to the larger dimensions.
Bugatti is planning to make just 500 examples of the Chiron, with around 150 orders already taken. Prices kick off at €2.4 million (about AU$3.66 million). More details are set to be revealed at its public debut later this week in Geneva.