You might remember Infiniti announced plans to unveil a daring new concept at Pebble Beach this year. Well, here it is. It's called the Project 10.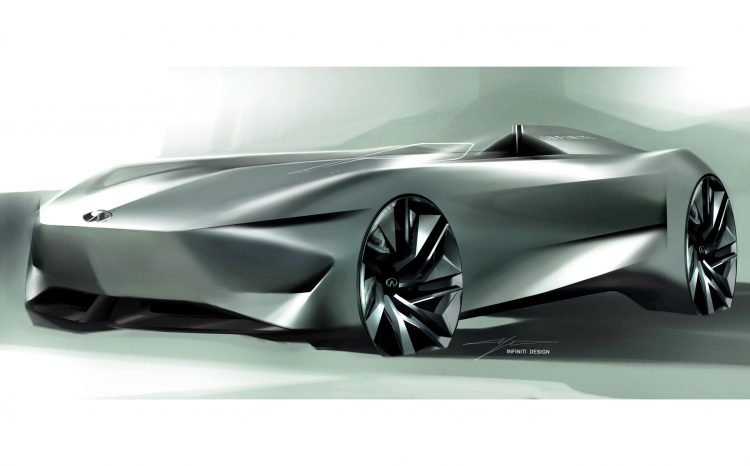 Although quite outrageous in design, the concept does provide some clues in terms of Infiniti's future products. Specifically, the company says the concept "provides a window into the brand's desire to deliver driving pleasure and thrilling performance from electrified" powertrain technology.
Project 10 adopts a single-seat speedster profile, with a very angular body making it appear as though it's moving quickly even just standing still. The design language is an evolution of the theme revealed with the Infiniti Q Inspiration concept from earlier this year.
As previously announced, Infiniti is aiming for all of its new models to be electrified from 2021. That means all models in the showroom will be powered by a purely electric or hybrid-electric powertrain. This is the mentality of many car manufacturers at the moment, as they all race to reduce their overall emissions and meet ever-tightening regulations.
The Infiniti Project 10 concept gives us hope that although cars in the future might all be electrified, they could at least showcase inspiring designs and performance inspiration. Speaking about the concept, Karim Habib, Infiniti's new executive design director, said:
"The Infiniti Prototype 10 echoes the layout and design of some of the most evocative car designs of all time, where power was celebrated through high-powered single-seat competition cars. Our new concept speaks of an electrified future, something which is reflected in its form and details. It is appropriate that we found inspiration in an optimistic bygone era in which cars were characterized by the simple love of driving."
Fans will get a chance to see the Project 10 in full at the Concours d'Elegance event at Pebble Beach, California, on August 23.