Jaguar is set to release an MY2018 facelift for the beloved F-Type sports car later this year, and for the first time, it could come with a turbo four-cylinder engine option.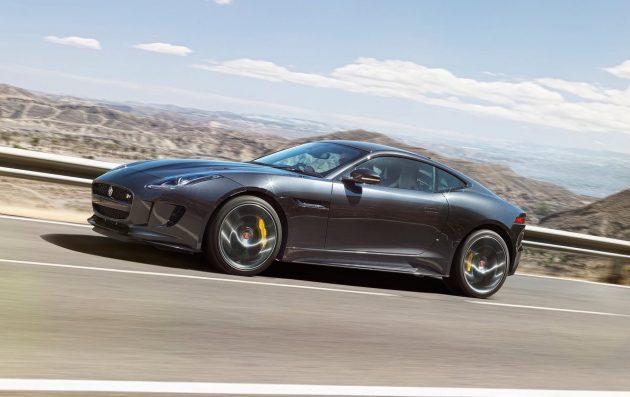 Spy photographers have spotted mysterious prototypes out and about in Europe, with a unique centrally-mounted exhaust system. A quick check on the rego plates on the car showed it was powered by a 2.0-litre turbo.
Now, Jaguar is either toying with the idea and simply testing such an engine in a prototype for fun, or, it is indeed planning to bring the engine option to the showroom for consumers.
It's believed a 2.0-litre turbo could be on the way as a new entry-level variant for punters, bringing not on the power down for the sports car, but also the starting price compared with the current 250kW supercharged V6, which starts at $119,830 (manual coupe).
Jaguar has a number of 2.0-litre turbo engines at its disposal, including two that power the XE sedan. They generate 147kW and up to 177kW. However, Jaguar will probably bring in a higher caliber unit to stuff into the F-Type.
The F-Type has been on sale now since 2013. It has gone through various model year updates, now at the MY17, but this is expected to be the first major update to bring some design revisions to the sexy beast.
Most of the facelift is set to be concentrated on the front end, with a potential new front grille and lower intakes, along with an updated rear fascia. Other changes could include new interior trimming options, along with a fresh touch-screen interface with the latest apps.