Two new videos have just been released showing a preview drive of the Nissan Juke-R concept on Silverstone circuit in the UK.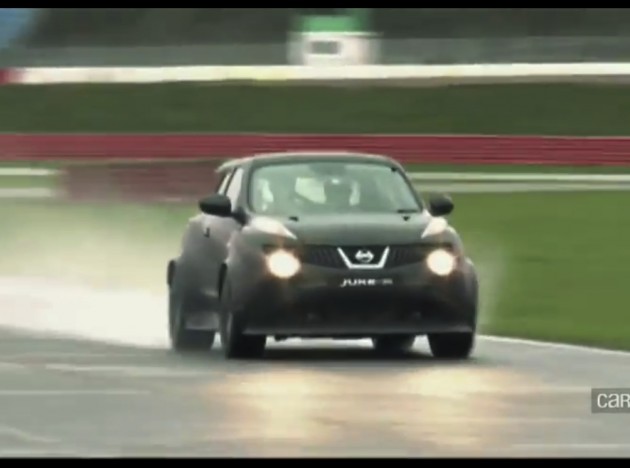 This is the project Nissan boffins have been working on, involving slotting a GT-R engine and running gear into a compact Nissan Juke SUV/crossover.
With vast modifications to the underbody, chassis, suspension, and brakes, the Nissan Juke-R concept is now a complete monster of the vehicle.
The exterior is also custom-made to suit the larger dimensions of the GT-R running gear, so there's heavily pumped wheel arches, and redesigned front and rear bumper bars.
The exterior also gets a bespoke bodykit incorporating front and rear spoilers, side skirts and various cooling and heat-extracting vents.
Under the bonnet sits the 3.8-litre twin-turbo V6 engine from the early model R35 GT-R. Power output is rated at 485hp (362kW).
UPDATE: the official track shakedown and testing video from Nissan has been released. See first video below.