Remember the Brabham BT62 that's been previewed over the last few weeks? This is it. It's like a combination of a Ferrari 488 GTB and the new Ford GT in terms of design, featuring a bespoke V8. And, impressive of all, it will be made in Australia.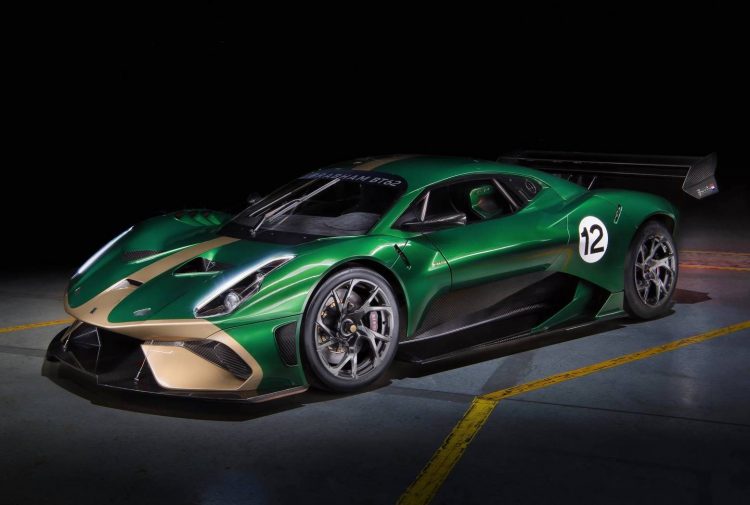 Power comes from a 5.4-litre naturally aspirated V8 that produces a meaty 522kW (700hp) and 667Nm. Details regarding its 0-100km/h time haven't been mentioned, but thanks to a mostly carbon fibre construction the thing only weighs 972kg; the power-to-weight ratio is insane.
As for the design, it really does look like Brabham has taken the Ferrari 488 (or even 458) and metaphorically smashed it through a new Ford GT. At the rear is a long elegant tail with big muscular haunches, while a massive wing helps to keep the hypercar planted.
Around at the front you'll notice vertical headlights, very similar to Ferrari headlights, with an ultra-low, strutted splitter system. The bonnet uses race-like extraction vents with help provide an outlet for air that's sucked into the front end. The company claims overall downforce at speed is up to 1200kg. Speaking about the car, chief engineer Paul Birch said:
"Created from a blank sheet of paper, our first car takes Brabham into an exciting new era, whilst honouring and upholding the marque's glorious past. The resulting BT62 is a car that demands total engagement and commitment from its driver, delivering immense reward and satisfaction."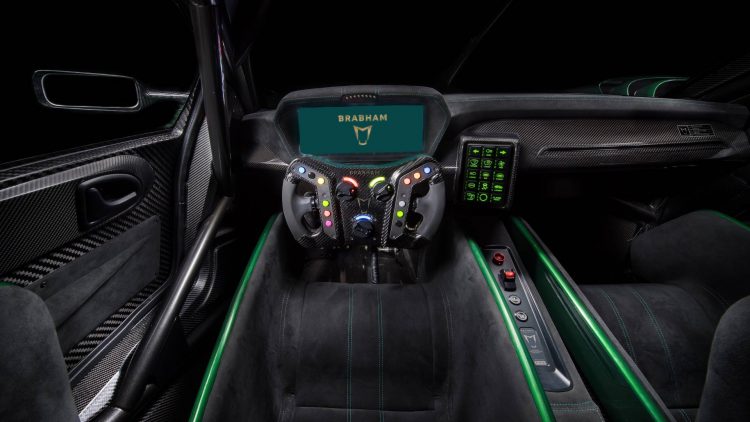 Inside, it's basically pure race car. The driver gets a chunky-as bucket seat with a full race steering wheel, not much in the way of a centre console, exposed carbon dash, and minimal creature comforts and switchgear, with few lashings of Alcantara. This is hardcore.
Brabham is planning to produce just 70 examples of the BT62, with the first 35 showcasing a unique colour scheme inspired by race cars driven by legendary Aussie racer Jack Brabham. Production is set to take place right here in Australia, in Adelaide. Prices are set to start at 1 million pounds (about AU$1.8 million). It's expensive, however, about half the price of a Bugatti Chiron, if that's any relief.