The all-new MINI Paceman has been revealed ahead of its 2012 Paris Motor Show debut later this month. The Paceman is a two-door version of the current Countryman, using a layout BMW calls the 'Sports Activity Coupe'.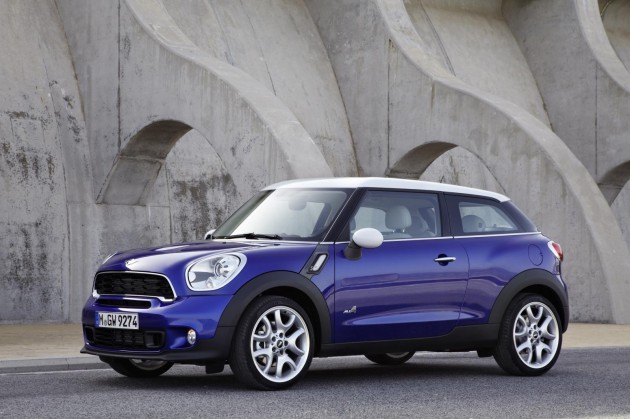 As we saw last week in some revealing photos, the MINI Paceman is a funky little thing, showcasing bubbly styling infused with chrome trimmings, rough and tough black plastic panels and wheel arch extensions, all riding on a jumped up semi-SUV body.
Power comes from two different petrol engine options, and two diesel offerings. There's the Cooper S Paceman which uses the current Cooper S Peugeot/MINI 1.6-litre turbocharged four-cylinder unit. It produces 135kW and 260Nm, allowing the Paceman to sprint from 0-100km/h in 7.5 seconds, while offering an average fuel consumption rating of just 6.1L/100km.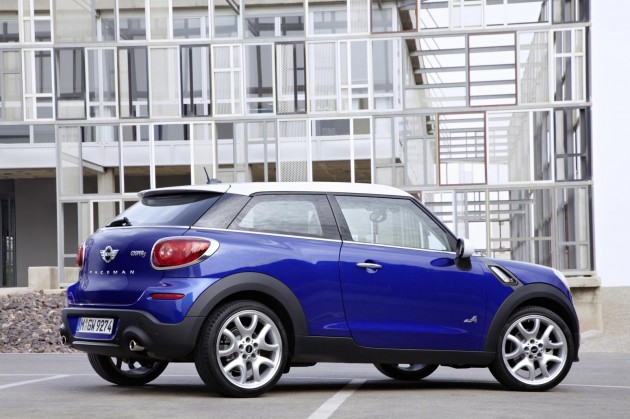 The base model Cooper Paceman features the non-turbo version of the engine, producing 90kW and 160Nm. It's capable of 0-100km/h in 10.4 seconds, with an average fuel economy rating of 6.0L/100km.
As for the diesels, there's the Cooper SD Paceman which comes with a 2.0-litre four-cylinder producing 105kW and 305Nm. It's able to cover 0-100km/h in 9.2 seconds, while offering an average fuel economy rating of 4.6L/100km.
The base model Cooper D Paceman features a smaller 1.6-litre four-cylinder producing 82kW and 270Nm. It's able to do the 0-100km/h dash in 10.8 seconds. Average fuel economy is rated at 4.4L/100km.
Inside, the new model is decked out in true modern MINI style, with a unique centrally-mounted speedo sitting centre stage on the dash, surrounded by aviation-styling switchgear and air vents and pockets.
There's also a set of sports seats in the front, and two folding chairs in the back. Up to 1080 litres of cargo space is on offer with the rear seats folded down, or 330 litres with them in the normal position.
The MINI Paceman will arrive in European markets in March, 2013. It's set to reach Australia at around the same period. Local specifications and trim levels are yet to be finalised.