Chevrolet has taken the wraps of the model year 2017 Colorado for the US market. It introduces an "all-new" V6 engine and eight-speed auto combo.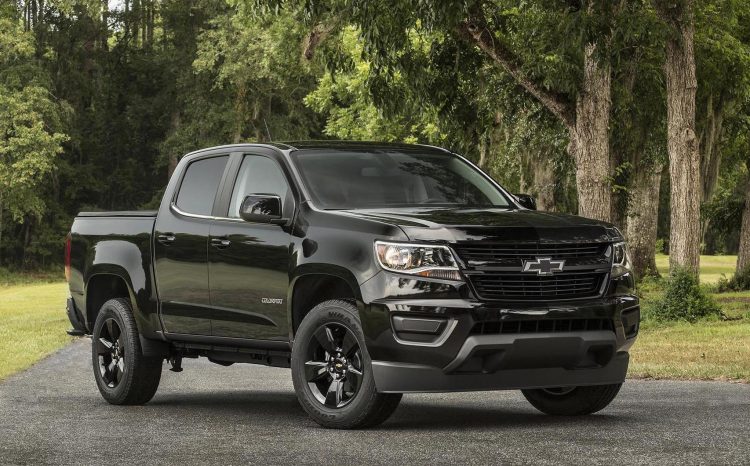 Not to be confused with our local Holden Colorado, the Chevy version is slightly larger although based on the same GMT 700 platform. It's regarded as a mid-size pickup truck in the US.
For the MY2017 update, the truck features an optional new 3.6-litre V6 petrol engine producing 230kW and 373Nm. It comes with variable valve timing, twin-cam heads, and, for the first time, cylinder-deactivation technology.
Matched up to the new engine is a GM-developed Hydra-Matic 8L45 auto transmission. Chevrolet says it's about the same size and weight as the six-speed predecessor, while offering a wider gear ratio spread. There's a lower ratio first gear for ease taking off with heavy loads, and a higher ratio eighth gear for optimum highway efficiency and cruising.
This powertrain combination is exclusive for the 2017 Colorado. Speaking about the setup, Stan Ludlow, chief engineer for the Colorado, said:
"Drivers will immediately notice that it pulls harder when accelerating from a stop or passing on the highway; it is more confident pulling a trailer up a steep grade and it is more refined cruising at a constant highway speed."
The Colorado was only introduced in America in September 2014. Since then, it has gone on to become one of the most popular mid-size pickups, occupying 23 per cent of the market segment.
Chevrolet does offer a 2.8-litre turbo-diesel engine option as well, similar to the unit offered in the Holden Colorado, and a 150kW 2.5-litre four-cylinder petrol. The 2017 update arrives in dealerships in the US during the fourth quarter of this year.