The Porsche 911 GT3 is synonymous for being a hard-edged, raw and left-to-its-own-devices vehicle. The upcoming 991 Porsche 911 GT3 could come in PDK auto only form though, changing the tradition from its strictly manual heritage.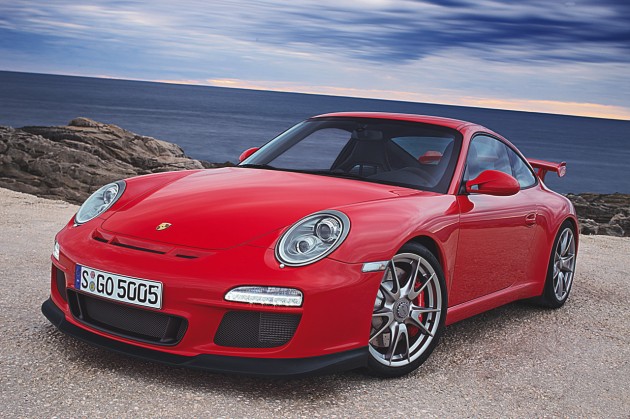 Ever since Porsche debuted the Porsche 911 GT3 in the 996 generation, in 1999, the company has only ever offered a six-speed manual transmission. According to an Inside Line report in the US, Porsche is currently evaluating those aspects of the upcoming lightweight model.
Porsche's 911 project boss, August Achleitner, has reportedly said the company is testing both a manual transmission and a PDK dual clutch automatic transmission for the new model. It's understood only one version will be offered, and Achleitner has apparently suggested the PDK will be selected.
The latest 911, set for release in Australia in March, comes with both a PDK auto-based option and a new seven-speed manual option. However, sales of the previous outgoing generation have shown the auto has been the most popular.
These days dual clutch transmissions are becoming so instant in changing gears that some manufacturers claim it takes zero seconds. Dual clutch types can also be more fuel efficient than their stick-shifting counterparts.
Achleitner said that with the 911 Turbo S, they dropped the manual option, and since then the company has had no complaints.
But on a 911 GT3, the pinnacle in raw 911 performance, surely there are purists out there who wouldn't have it any other way?
The 991 Porsche 911 GT3 is set to debut in 2013.
(current 997 Porsche 911 GT3 shown)