Could this be the first vehicle to use the BMW M550d tri-turbo diesel engine? BMW and M Division have just released a teaser video of the new BMW X6 M variant, providing a glimpse for us all to speculate.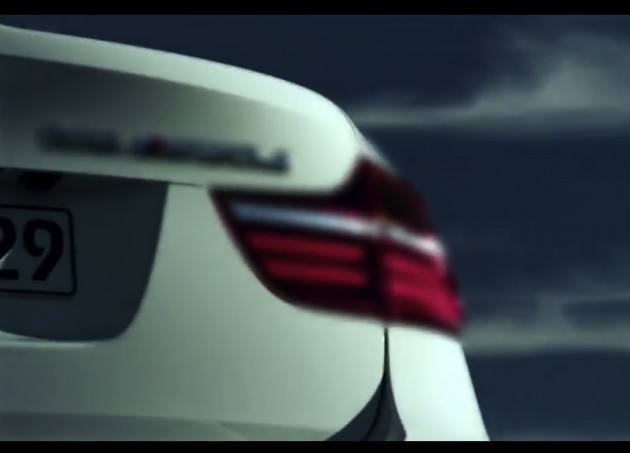 If we slow down the video, we can see that BMW has blurred various aspects of the X6 to hide new details, and to build anticipation. The four-door coupe SUV will get a new front end and front fascia, with a revised headlight design and updated bumper bar.
At the rear, there's going to be an equal smattering of cosmetic updates, with a new rear bumper bar and apron. All of these details are blurred. But there's one aspect we all want to know, will this feature the new high performance tri-turbo diesel BMW M550d engine?
Despite being blurred out, a shot of the badge at the back certainly looks like it could resemble 'M50d'. As previously reported, BMW is working on a new performance diesel which will apparently consist of a straight six boosted by three turbochargers. Power output was reportedly leaked, with figures of 280kW and a whopping 700Nm being revealed.
The engine may also find its way into the BMW 5 Series (possibly badged as M550d) and 6 Series, as well as the company's biggest SUV, the BMW X5. We'll keep you updated on official word when we hear more. Click play on the video below to see the preview.