Images of the all-new MINI Clubvan Concept have been revealed. Not to be confused with the current Clubman, the Clubvan will spawn a production panelvan-style MINI.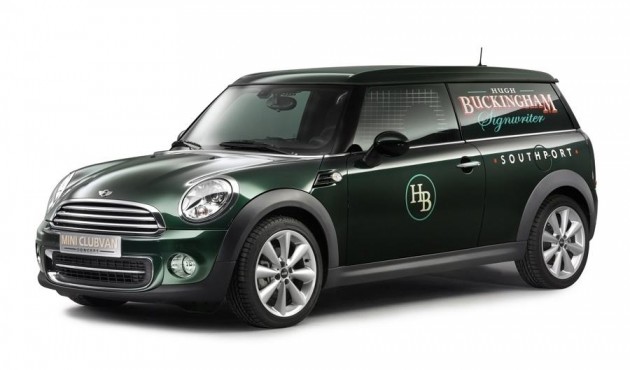 Based on the current Clubman, the Clubvan does not feature rear seats. Instead, it gets more cargo space with double-hinged rear doors. There's also polycarbonate panels replacing the old rear windows, while a selection of optional shelves and drawers could be on offer.
Sitting just behind the cabin is a stainless steel mesh separator providing projection for the driver and passenger from sliding goods in the rear. The reverse-swinging rear side door still exists on the passenger side of the car for easy access to the front of the cargo area.
MINI will be pitching the new model to small business owners who are after a vehicle for light deliveries . Being a MINI, it will also offer sporty handling dynamics and a funky interior, making it possibly the most fun commercial vehicle out there.
MINI will be unveiling the Concept at the 2012 Geneva Motor Show on March 6. Production car details are expected to be announced at the show.