Tyre technology is apparently not at a level that could facilitate a 500km/h top speed for the Bugatti Chiron, according to a report.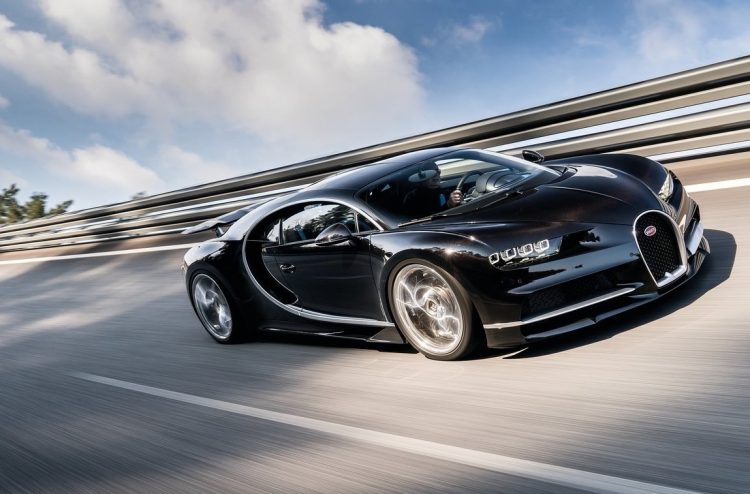 Test driver Andy Wallace revealed to Popular Mechanics that the 1500hp (1120kW), 8.0-litre quad-turbo W16 Chiron is mechanically capable of breaking the magic 300mph (482km/h) barrier but tyre tech is not yet up to the task. He said, for example, that the valve caps on the tyres weigh 2.5 grams stationary but increase to the equivalent of 7.2kg at the limit.
The Chiron's predecessor, the Veyron broke several speed records, the ultimate of which was the Veyron Super Sport which managed 431km/h. Wallace sheepishly hinted that tyre-maker Michelin might be in the process of making 280mph (450km/h) capable hoops for a Chiron Super Sport.
The 'cooking' Chiron is said to be limited to 420km/h but next year the company will be testing an unrestricted version at Ehra Lessien. CEO Wolfgang Durheimer said:
"We are absolutely sure that we are going to beat our old best mark, and break into new dimensions. We will do our next high speed test officially with the Guinness Book of World Records in 2018."
Despite a 500km/h speedometer suggesting otherwise, it appears for the time being that a 500km/h production car might be further off than first thought.