The 2016 Toyota HiLux has been unofficially revealed once again, this time in perhaps the most exposed fashion yet.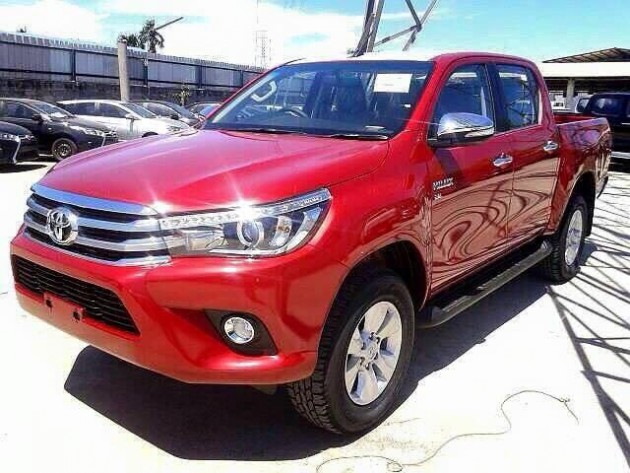 More images have been posted up onto the HiLux Revo Facebook page in Thailand, showing plenty of detail of the interior and exterior. Vehicles appear to have been snapped while sitting in a holding yard of some sort.
For the first time, we get a look at the rear end of the new model, at least in a high grade trim. Toyota looks like it is going for a more up-market look, using a chrome trimming section around the centre-mounted tailgate handle.
As for the front, well, we've already seen the layout but we do get a more thorough look at the grille and headlights. It doesn't appear to be drastically different from the outgoing model, but there are new headlights and a chunkier grille with four thick chrome tiers. The nose also protrudes outwards more noticeably.
Toyota is probably quite upset at all of these leaks and spy shots, as the big debut event won't have the same impact; there's nothing we haven't all seen. Even the engine specs are pretty much covered. Again though, this is in terms of the Thai-spec model.
Previous leaks revealed a spec sheet outlining details of a new 2.8-litre turbo-diesel four-cylinder that will replace the current 3.0-litre unit. Outputs top out at 130kW and 450Nm. A new 2.4-litre turbo-diesel is also on the cards, potentially for rear-wheel drive models. It produces 119kW and 400Nm.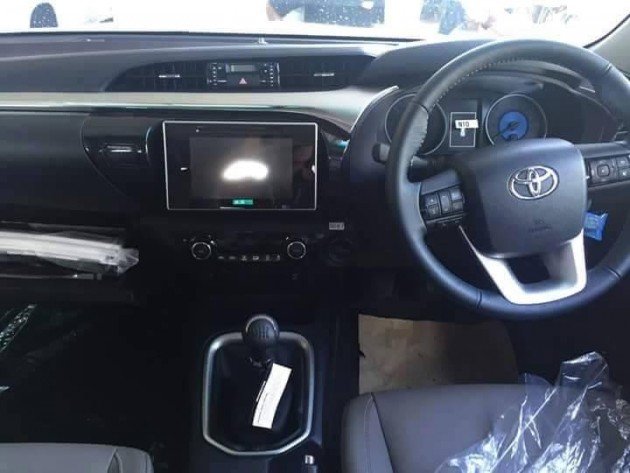 Toyota will officially unveil the new model on May 21 at a special event in Thailand, at around 2:30pm Australian time. Stay tuned for all the details, including any announcements from Toyota Australia that we hear.