After switching to petrol power for the latest-generation Audi SQ5, the company is now reintroducing a TDI diesel version for the 2019 model. It brings in a powerful new 48V mild hybrid system and an electronic turbo.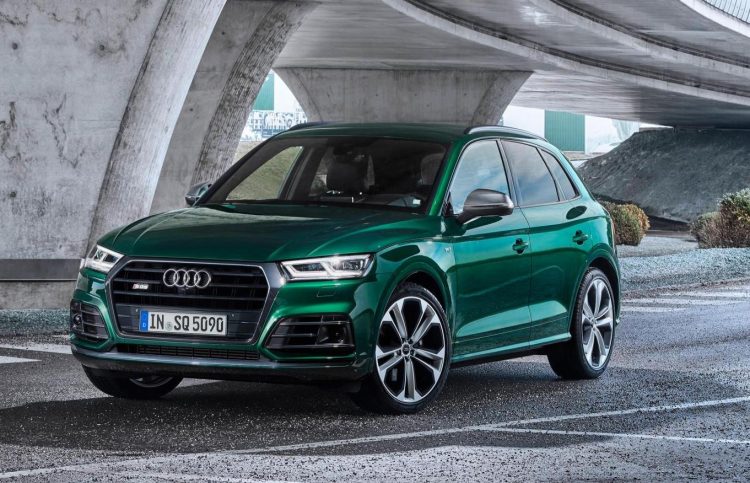 Starting with the engine, it's a 3.0-litre single-turbo V6 diesel. However, it receives additional boost from an electronic compressor to help provide immediate response. The exhaust-driven turbo spools at up to 2.4 bar (35psi), helping to take overall power to 255kW and a whopping 700Nm.
As a result, acceleration from 0-100km/h takes just 5.1 seconds, with the top speed limited to 250km/h. This compares well to the current 3.0 TFSI petrol SQ5, which produces 260kW and 500Nm. It does 0-100km/h in a claimed 5.4 seconds.
Although the new TDI version is quicker than the TFSI, it's the response that's set to be even more impressive. The electronic compressor, called 'electronically powered compressor' (EPC), runs from a 7kW electric motor that's able to spin its turbine at up to 65,000rpm in about 300 milliseconds. This provides around 1.4 bar of boost (20psi), pretty much instantly.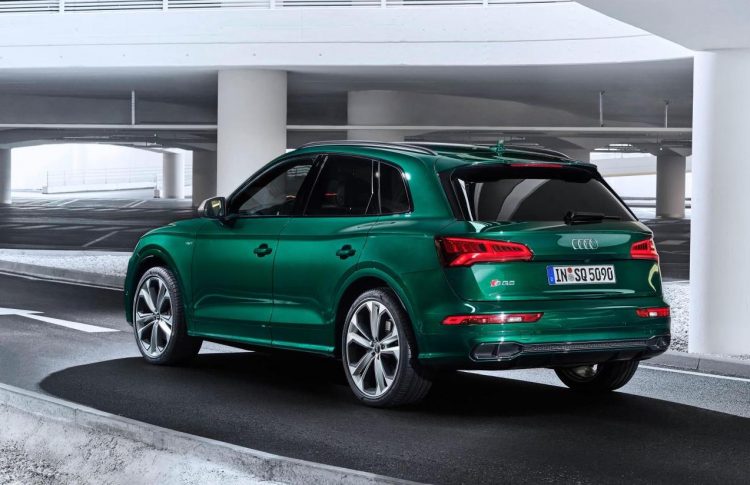 Like the TFSI version, the 2019 SQ5 TDI features a permanent all-wheel drive system, with a self-locking centre differential. The standard drive distribution is 40:60 front to rear, but when slip is detected as much as 70 per cent of the power can be diverted to the front axle or up to 85 per cent to the rear axle.
A similar sports suspension setup is also applied, with a five-link layout at the front and rear with adaptive dampers. The sports suspension lowers the body by 30mm compared with the regular Q5. Buyers will also be able to option for S-specific air suspension for further comfort and versatility.
Other highlights include a subtle aero kit in Audi S car fashion, with a set of 20-inch cast aluminium wheels. A special 'Vorspung' SQ5 edition will also be offered (at least in overseas markets, Australian details are yet to be confirmed), adding 21-inch items. The Vorsprung pack adds a sport differential for the rear axle, as well as some exuberant luxurious and safety technologies, many of which are optional on the regular model.
Audi says the new SQ5 TDI will go on sale in Europe during the second quarter. An Australian arrival will likely take place in 2020, although it is yet to be officially locked in.