Ferrari has been spotted test driving a prototype version of what appears to be a Ferrari 488 'GTS' Spider, which up until now hasn't really been confirmed.
Based on the new 488 GTB, which itself is the new 458, the drop-top version is expected to feature the same lightweight roof mechanism that's featured on the 458 Spider.
In the engine compartment will likely sit the exact same 3.9-litre twin-turbo V8 engine that's in the coupe, which produces 492kW of power and 760Nm of torque. Acceleration from 0-100km/h in the coupe takes just 3.0 seconds.
The new 488 Spider is likely to add some weight to the GTB's 1475kg kerb weight, with some reinforcements providing a stiff platform to make up for the lack of a proper roof holding it all together.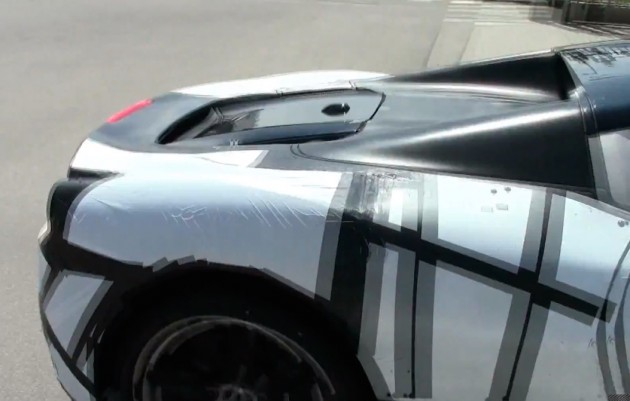 Not much is revealed in the video, except for the fact that it could be taken as confirmation that a 488 Spider will exist. Given the 488 GTB coupe has only just arrived, there's likely going to be a bit of a wait before the drop-top lands.