A new world record has apparently been set at the drag strip, with a current-gen F80 BMW M3 laying down a blistering quarter mile time well within the 10-second range.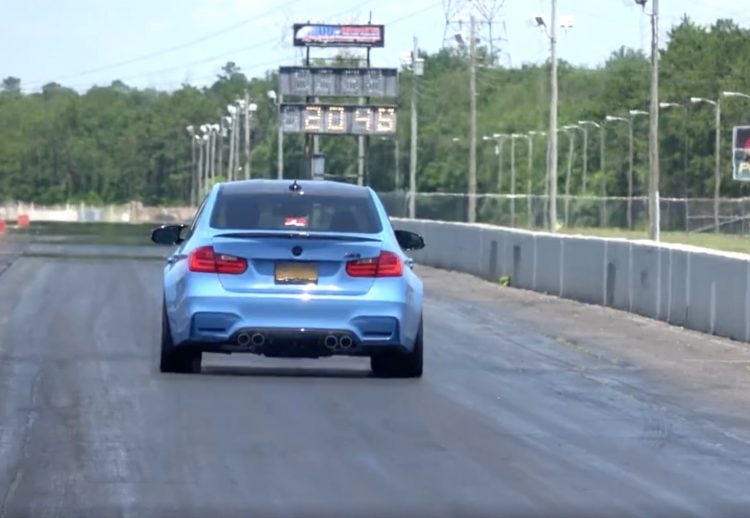 According to the video, this makes it the quickest BMW M3 F80-generation in the world. At a recent strip meet the Yas Marina Blue sedan ran down the quarter in 10.16 seconds at an impressive 224km/h.
Specific details about the car are unknown, but the car was built by Team Insanity Racing and retains a "stock engine". We assume 'stock' is referring to the engine block and major mechanical components, such as the crank and potentially the camshafts.
As standard the M3 uses a 3.0-litre twin-turbo inline six engine producing 317kW and 550Nm, or 331kW and 600Nm in the case of the latest Pure edition. This tuned example likely uses a set of larger turbochargers, a freer-flowing exhaust system, and engine computer work.
In standard trim we've clocked the M3 F80 sedan DCT auto across the quarter mile in 12.57 seconds at 191km/h. We're guessing it would require another 200-300kW to get this time down into the 10s and toward 9 seconds. It's unknown if any of the drivetrain has been beefed up for the Insanity Racing project. Click play below to see how it went.