It's a match made in heaven. Porsche has decided to team up with Croatian electric vehicle specialist, Rimac, acquiring a minority stake of 10 per cent.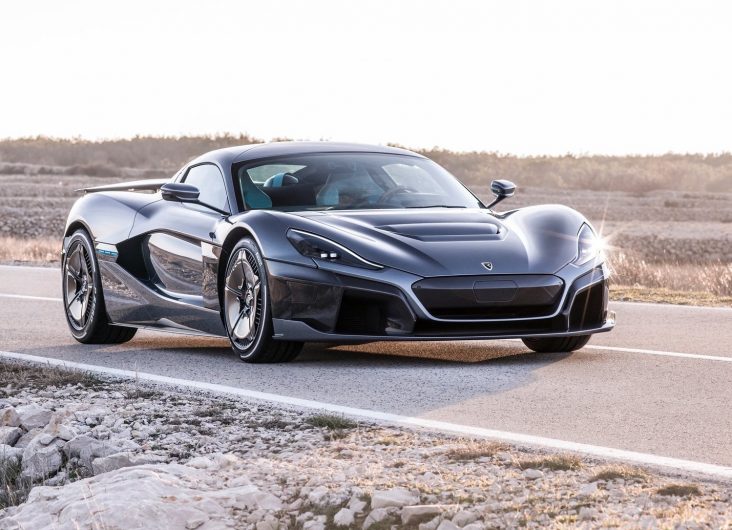 Rimac, makers of the mental Rimac One and C_Two (pictured above), the latter of which features a quad-motor electric powertrain that produces a whooping 2000hp (about 1490kW), will share some development and technology with Porsche in the future. Porsche says it is seeking a "development partnership" with the company.
Rimac founder, Mate Rimac (probably the best name around), began development on electric powertrain systems from his garage at age 30. The latest model, called the C_Two, has a top speed of 412km/h and offers a full-charge range of around 650km (NEDC cycle). It can also be recharged to 80 per cent in just 30 minutes. Porsche obviously sees some of these stats as highly appealing and perfect for its sportscar business.
Being a producer of not only the One and Two, Rimac also manufactures electric vehicle powertrain systems and battery systems for the industry, and even produces e-bikes via its sister company Greyp Bikes. This is all very valuable to anybody in the business of making electric cars. Lutz Meschke, deputy chairman of the executive board for finance and IT at Porsche, said:
"By developing the purely electric two-seaters super sports cars, like the 'Concept One' or 'C Two', as well as core vehicle systems, Rimac has impressively demonstrated its credentials in the field of electromobility. We feel that Rimac's ideas and approaches are extremely promising, which is why we hope to enter into close collaboration with the company in the form of a development partnership."
Specific details on what will eventuate from the partnership have not been outlined, but it would be safe to assume Porsche might begin using some of Rimac's electric systems for its future vehicles, especially as it works towards introducing more and more electrification options. With some backing, Rimac might also be able to make a bigger dent in the electric vehicle industry and expand its development reach. Rimac CEO Mate Rimac said:
"This partnership now is an important step for Rimac on our way to become a component and system supplier of choice for the industry in electrification, connectivity and the exciting field of Advanced Driver Assistance Systems."