The much-hyped BMW M2 will apparently make its debut online in October, becoming the first proper M car based on the 2 Series coupe.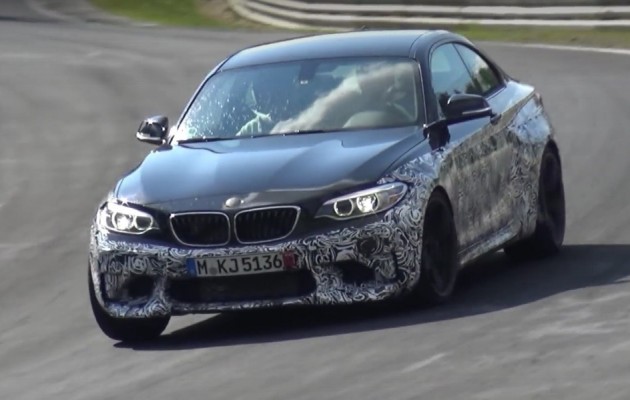 The news stems from a BMW Blog report that claims sources have confirmed BMW M is planning an unveiling for October. An exact date hasn't been mentioned, but the public debut is expected to follow shortly after at the Los Angeles Auto Show in November.
No further details in regards to the specifics have been revealed at this stage. As far as we all know the M2 will be powered by a tuned version of the N55 3.0-litre turbocharged inline six engine using various S55 M3 engine components. Outputs are set to max at around 275kW and 500Nm, sitting in neatly beneath the M3/M4's 317kW and 550Nm output.
For the fans, the M2 will be seen as a successor to the old 1 Series M Coupe. It won't be an enhanced version of the 2 Series, like the superb M235i. Instead, it will be a dedicated sports car re-developed by BMW M division.
There's been countless prototypes spotted out on the Nurburgring in the past year or so, as engineers hone the car to ideal performance. BMW will obviously be making sure it isn't too quick as to overshadow the M4.
As for prices? Well, the 1 Series M Coupe kicked off from $99,900 when it was available in Australia. The current M4 starts at $149,900, while the M235i starts at $79,930. We'd be guessing somewhere in the region of $110,000. BMW Australia is yet to make any official announcements on the model's potential local introduction.