Alfa Romeo, one of the most respected sports car makers around, has announced that it is building a new 1.8-litre turbocharged four-cylinder engine developing an astonishing 224kW (300hp) of power.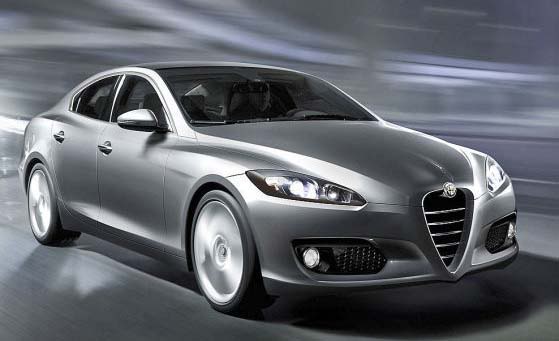 (rendered image for illustration purposes only)
This could be the engine that Alfa Romeo has been missing and could rekindle some of that true sports car spirit which has slightly faded in the recent past. Alfa used to be a leader in motorsports such as Formula One, but now the company produces mostly small, front-wheel drive hatchbacks and medium sedans. Stunning to behold the cars may be, but the range doesn't really provide quick A-to-B performance compared with the rivals.
This new 1.8-litre turbocharged four-cylinder may change things however, as it is expected to power at least two all-new, rear-wheel drive sports cars. These include the upcoming Alfa Romeo 4C coupe, and an upcoming mid-size sedan model reportedly based on the Chrysler 300C platform, under Fiat's ownership of Chrysler.
The engine will feature direct-injection technology and variable valve timing on the inlet and outlet camshafts. The new pint-sized power punch will also be constructed of aluminium to keep weight to a minimum and be designed for transverse and longitudinal mount setups.
Harald J. Wester, Fiat's chief technology officer and head of the Alfa Romeo and Maserati brands, recently spoke about the new engine plans, saying,
"This is an extremely important step for Alfa Romeo, as we continue to reposition our brand and prepare it for global distribution. The United States remains our primary objective as we prepare for a 2013 introduction of our models.

"The dedication of Group-wide resources to develop specific powertrain solutions for the specific needs of Alfa Romeo is a reflection of the renewed thrust we are placing on the development of this brand.

"This is a first step in a series of initiatives to be implemented in the near future which will reconnect Alfa Romeo to its historical roots as a premium Italian sports car brand."
Production of the new engine will commence at the FMA plant in Pratola Serra, Italy, in 2013.
Also check out:
– Alfa Romeo 4C production officially confirmed for 2013