President-elect Trump has set his sights on a new manufacturer, after publicly calling out Toyota on its plans to sell Corolla models built in Mexico.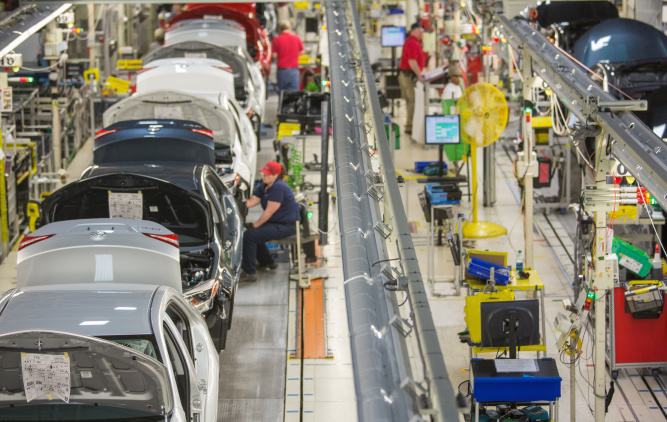 Just days after targeting General Motors via Twitter, Trump is now shaping up to the world's biggest manufacturer, Toyota. In response to Toyota's plans to manufacture units of the Corolla in Baja, Mexico, Trump threatened Toyota in the manner he knows best. Trump said:
"Toyota Motor said will build a new plant in Baja, Mexico, to build Corolla cars for U.S. NO WAY! Build plant in U.S. or pay big border tax."
Toyota president Akio Toyoda told Reuters in Tokyo the company will wait until Trump is sworn in before making a decision regarding Mexican production. He said the company "will consider our option[s] as we see what policies the incoming president adopts".
One of the problems is that Trump seems to be making reference to the wrong Toyota factory. In April last year, Toyota unveiled its plans for a $1 billion manufacturing facility in Guanajuato, Mexico; the Tijuana factory Trump makes reference to builds the Tacoma pickup truck for the U.S. market.
The Guanajuato plant is slated to commence production of the Toyota Corolla in 2019, with an output in the area of 200,000 vehicles annually, employing 2000 staff. Currently the Corolla is being produced at the Blue Springs plant in Mississippi, which according to the Automotive News Data Center outputted 170,177 units in the first eleven months of 2016.
Trump has proposed staggeringly high tariffs on imported goods from Mexico in an attempt to reinvigorate America's manufacturing scene. Despite his recent public rage with Toyota, the Japanese manufacturer is far from the largest importer of vehicles from Mexico to the U.S. Through to November last year, Toyota had imported 123,439 units into the U.S., while rival manufacturers like Ford (351,691), Fiat Chrysler (404,160), Nissan (464,877), General Motors (495,790) stand well above Toyota's current rates.
The advent of Trump threatening manufacturers has become somewhat of a familiar theme from the incumbent administration. Our previous report outlined what a Trump presidency could mean for manufacturers that outsource production of vehicles to Mexico, for sale in the U.S.