Your new car has arrived, Mr Bond. Yep, this is the all-new Aston Martin DB11, otherwise known as the successor to the long-running DB9.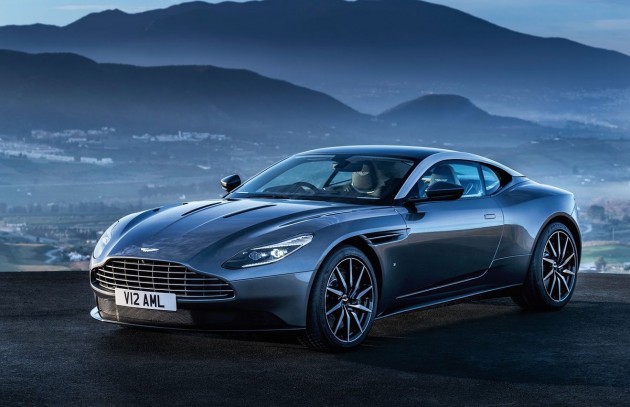 Images of the car have surfaced online just 24 hours before its official unveiling at the 2016 Geneva Motor Show. And although the specs are yet to be confirmed, we're sure, like us, you're interested in just sitting and drooling over the oozing sex appeal for now.
At the front it doesn't actually look all that different from other modern Astons. That is until you start looking further into the finer details. The wide-open grille is as large as ever, providing a pronounced upper lip, with a race-like splitter lower down.
The design around the front wheel arches looks to have been heavily influenced by aerodynamics, with the arch leading into Aston's traditional side grille. Front there, things are a lot different. The two-tone A-pillar and roof gives off the impression of a drop-top, while the rear end sports deeply-cut C-pillars, a defined body line across the back end, and all-new C-shaped slimline LED taillights.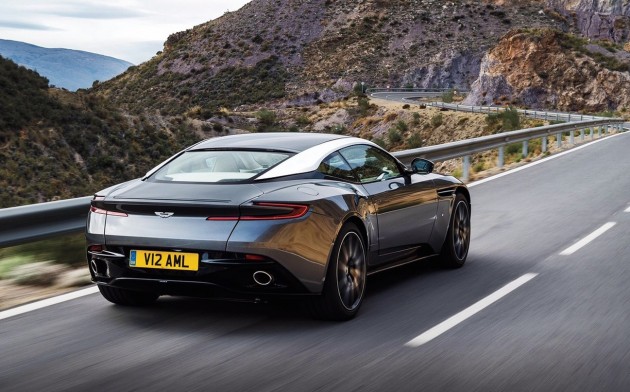 As for the beating heart beneath the bonnet? As far as we know the DB11 will be offered with a twin-turbo V8 Mercedes-AMG engine and a brand-new Aston Martin 5.2-litre twin-turbo V12 in the upper variants. Power output is set to top out at around 450kW, making it a lot more powerful than the outgoing 5.9-litre naturally aspirated V12.
We're sure Aston will give the car an early online reveal now that the cat is out of the bag. Stay tuned for more.