Volkswagen, keen to regain customer trust, has announced its "Together – Strategy 2025" vision, claiming the biggest restructure in the company's history.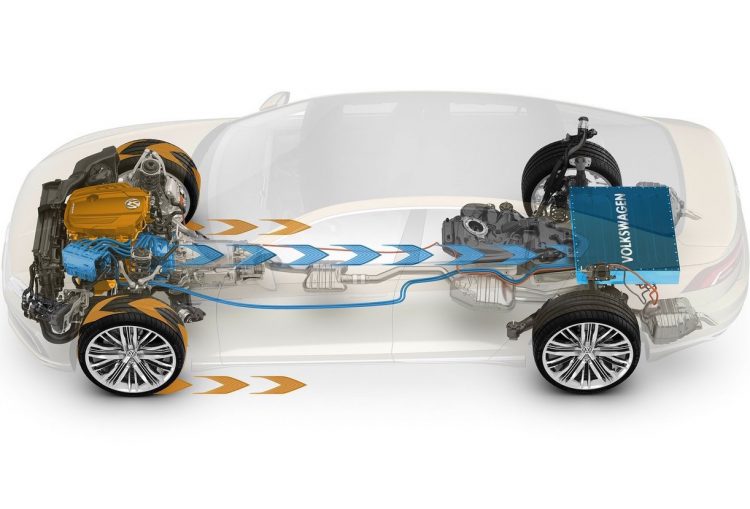 Matthias Muller, VW's CEO, took to the stage of the 56th Annual General Meeting to assure 3000 shareholders that the company's vision will make VW a leader in the areas of electrification, autonomous driving and new mobility services.
Muller confirmed a multi-billion euro investment in an "electrification initiative second to none in the industry", comprising of a lineup of 30 EVs by 2025, as well as announcing plans to equip all TSI and TFSI powertrains with particulate filters from June 2017.
Speaking about the move, Muller said, "We will successively equip the Group's new TSI and TFSI engines with gasoline particulate filters. This initiative will begin with the 1.4 liter TSI engine in the new VW Tiguan and the Audi A5 in June 2017."
"This will reduce particulate emissions by up to 90 percent. Up to 7 million Volkswagen vehicles could be equipped with this technology each year by 2022."
The CEO says that at the centre of the Together – Strategy 2025 plan is wide-scale investment in electrification, 'We expect that by then we will be selling about 2 to 3 million pure-electric automobiles a year. This will account for a significant share – an estimated 25 percent – of our total sales volume. We are stepping up our efforts accordingly and will launch a multi-billion euro investment program."
The Together – Strategy 2025 also features a structural leap toward investment in new technologies like e-mobility, digitalisation, ride-sharing apps and autonomous driving, which will "lay the foundation for a new, better Volkswagen," according to Muller.
The strategy also cements VW's intention to produce autonomous production cars, mentioning its importance for transporting freight as well as producing for private buyers. "Fully autonomous vehicles with a self-driving system developed in-house will enter the market by the beginning of the next decade. Cumulative investment in new autonomous mobility solutions will amount to several billion euros."
He also bravely addressed the concerns of the emissions scandal, confirming that future tests will be conducted externally by independent third parties. An internal audit identified 31 problem areas for VW to address, which Muller said is a key priority.
He says he and his employees will use the recommendations as a set of "golden rules", and that he hopes Volkswagen can act as a model for how "integrity and legal affairs" should be implemented in a modern, transparent and successful company.