The all-new Holden Spark will go on sale in Australia in April, introducing a new engine, completely restyled design, and enhanced connectivity for every variant.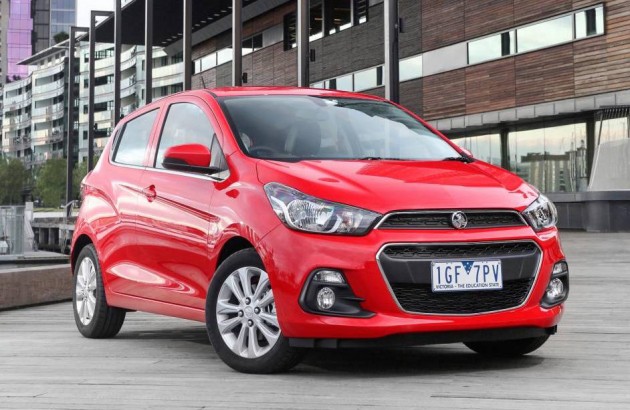 Starting with the engine, GM's new micro hatch will come with a 1.4-litre naturally aspirated four-cylinder producing 73kW of power and 128Nm of torque. Finer specifications are yet to be revealed, however, Holden reckons the unit offers "that quick burst of speed often required in urban driving".
As well as featuring a new engine, the 2016 Spark incorporates a comprehensive suspension and steering system which was tuned and developed right here in Australia. These components are bolted to a new, stiffer and stronger architecture.
Standard technologies will include stability and traction control, electronic brake-force distribution, hill-start assist, and a rear-view camera on same variants. There's also six airbags to keep occupants as safe as possible in the event of a crash.
As for the design, GM has devised a more practical yet sleeker package, with thinner pillars for increased vision, a lower height, and a slightly longer wheelbase compared with the predecessor. The wheels are also pushed outwards for a flush look.
Inside, the interior is overhauled with a fresh dash layout, a more engaging driving position, upgraded materials, and a new touch-screen interface system with Android Auto and Apple CarPlay technologies as standard. Speaking about the new model, Holden director of vehicle performance Ian Butler said:
"We have been working with GM Korea since the beginning of the program and were able to collaborate to ensure the car is agile and nimble in urban environments whilst remaining composed and comfortable on the open road. We're confident the all-new Spark will set a new benchmark for the micro-car segment."
Prices and variant lineup details will be announced closer to launch in April.