Some images and details of the much-anticipated BMW M2 Competition have been leaked online, revealing a bunch of racy enhancements for the celebrated sports car.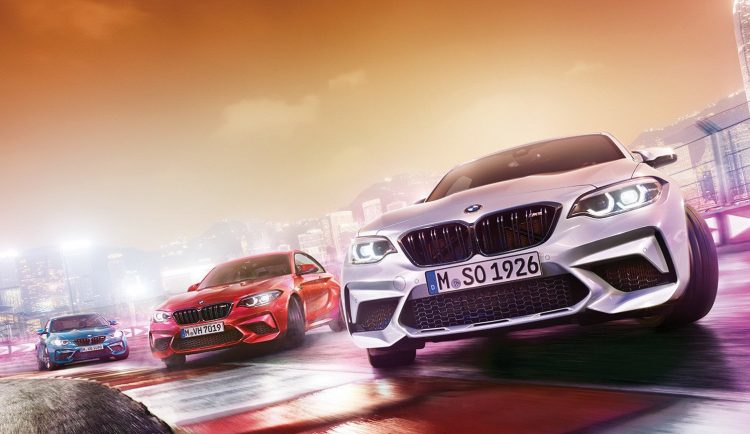 While the BMW M3 and M4 are offered in Competition trim, adding a range of enhancements including more power for the engine, unique wheels and interior details, the M2 is yet to receive any other variant level except the Pure. The Pure is a stripped down version designed to bring in a more affordable price point.
Images leaked online and posted by BMW Blog Slovenia show the M2 Competition with dark, mesh-style 19-inch alloy wheels in a similar pattern to those on the M3/M4 Competition, along with black front grilles, black side vents, while inside gets some unique bucket seats and carbon fibre trimmings.

Perhaps the biggest news is the boost in engine power. It's believed the Competition will receive the BMW M 'S55' 3.0-litre twin-turbo inline six engine. This differs from the BMW-based (non-M) 'N55' 3.0-litre inline six in the current M2, lifted from the M3/M4. Instead of developing 317kW like in the bigger brothers, in the M2 Competition the unit develops 302kW and 550Nm. Details on this don't seem to be confirmed, but either case the engine looks set for 302kW.
Considering the regular M2 develops 272kW/500Nm, this would be a nice little boost in performance for the sporty coupe. As such, sprinting from 0-100km/h is said to take just 4.2 seconds with the dual-clutch automatic, down from 4.3 in the regular M2 DCT.
Another tasty highlight for the M2 Competition is set to be the introduction of a bi-modal exhaust system. Breathing through quad-outlets at the back, the engine will apparently produce two different sound levels at the touch of a button. In its sportiest mode we're sure the inline six will be singing loud for everyone to hear.
It's understood the official unveiling will take place at Auto China in Beijing, which starts on April 25. More details, including potential Australian arrival dates, are expected on or just before then.