Ever wanted to own a Ferrari but didn't quite feel in the mood to sell the house in order to buy one? Well, never fear, Ferrari may soon have the solution for you; a new entry model.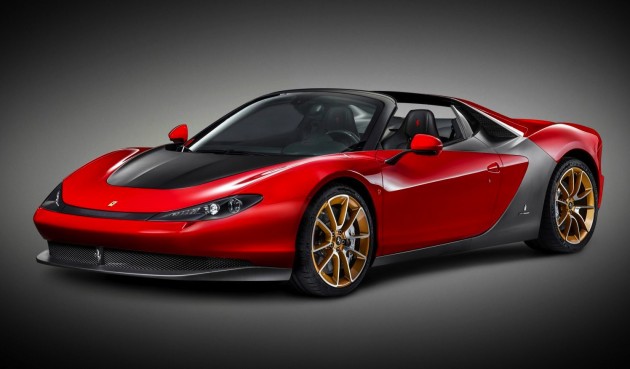 According to Motor Trend's Jonny Lieberman, who apparently has a source close to the informant in the Fiat-Chrysler group, Ferrari is developing a new entry model for its future lineup.
While details are few and far between at the moment, the new model is said to receive a twin-turbo V6 powertrain. Ferrari currently produces a 3.0-litre twin-turbo V6 for the Maserati Ghibli S. It develops 301kW of power and 550Nm of torque. This could be tweaked to produce slightly more. Sitting below the 412kW California T in the lineup, we could expect output to be lower than that.
The price would also be lower, potentially around US$180,000 mark. The latest California T retails from around US$203,000 in the US, and an eye-opening AU$409,880 in Australia (excluding on-roads).
The plans are yet to be officially confirmed, although, the news would validate many claims that Fiat management has been insisting on removing the cap of 7000 vehicles per year, to become a more accessible brand. This became quite a quarrel within Ferrari, with previous CEO Luca di Montezemolo clashing with the head of Fiat Chrysler, Sergio Marchionne, on numerous occasions.
Montezemolo was insistent that in order to retain the brand's exclusivity the 7000-vehicle cap should not be removed. Marchionne on the other hand has had his eyes on a large expansion plan for the Italian brand.
The new model is set to go up against other 'entry-level' supercars such as the new McLaren 570S, the Porsche 911 Turbo, and even the Mercedes-AMG GT and Jaguar F-Type R to some extent. Let's hope the news turns out to be reality.
Image: Ferrari Sergio concept