Toyota's seemingly invincible status in the automotive world could be starting to fade, as president Akio Toyoda declares a sense of crisis facing the company and the car industry.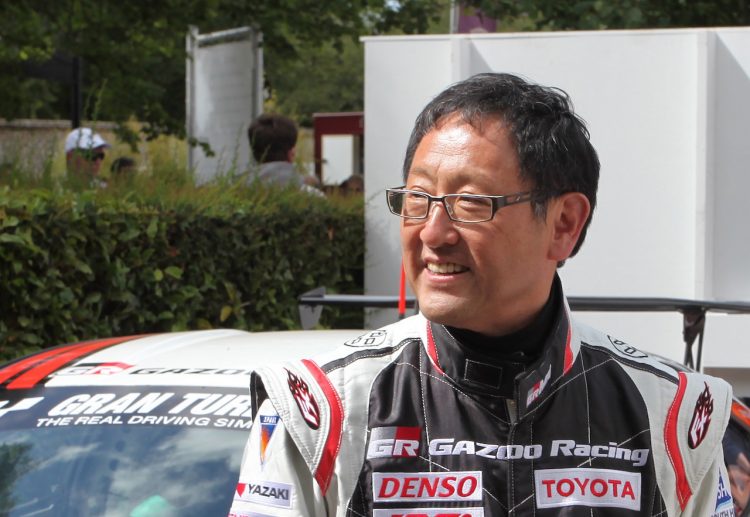 Following a less-than-stellar 20.8 per cent income loss in the last financial year, Toyota expects more losses to come for the next annual result in the order of 18 per cent. Toyoda spoke of the company's turning fortunes in an Automotive News report, saying:
"I feel a strong sense of crisis about whether or not we are actually executing carmaking from the perspective of the customer in all Toyota workplaces, from development, production, procurement and sales, all the way to administrative divisions."
This is attributed to a number of factors, but a fracturing market, changing customer tastes and the march of autonomous, electric vehicles. Toyoda said:
"The present automobile industry is being asked to make a paradigm shift. I want to continue planting seeds with a look to 10 or even 20 years into the future."
Toyota is belatedly embracing the shift to electric vehicles, with pure EVs on the way. Akio Toyoda is known for being skeptical about the technology. He was allegedly given an electric 86 prototype to drive, which he damned by saying it drove 'like an electric car'.
He is working towards putting more emotional appeal into EVs: "The reason I am responsible for EVs as well is that I don't want to make these cars a commodity. Even with the electrification of the vehicles, I want the prefix 'I love' to be affixed to those cars."
Toyota's new TNGA platform is sweeping across the range too, adding more driver appeal to their vehicles.