BMW is still leading the global premium vehicle sales race between Audi and Mercedes-Benz, however, the gap is getting very narrow. And this is despite the German brand posting its highest-ever November sales.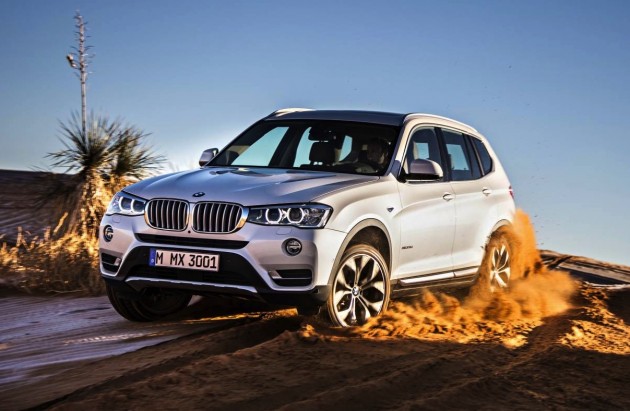 BMW brand recorded 158,953 sales during November this year, up 6 per cent, with rising demand in the Chinese market and Europe's key markets. The brand (not including MINI and Rolls-Royce) has sold 1.63 million vehicles so far this year, including through November.
Sitting in second place, Mercedes-Benz sold 150,742 vehicles around the world during November. Its figure is up 13 per cent on last year's effort. Despite the decent rise on last year, so far this year the company has sold 1.49 million units making it the third most popular automaker out of the top three premium brands.
Audi sales rose 11 per cent in November, reporting 146,250 sales around the world. Even though it sits in third place for the month, it is in the running to pick up second place overall for the year. In fact, Audi is closing in on BMW and has reported 1.59 million sales so far this year.
If all continues on the same path BMW will be the top-selling premium auto brand for the year for the 10th time in a row. Ian Robertson, member of the board of management of BMW AG, said the group (including MINI and Rolls-Royce) is on track to post record sales this year. In a company statement he said,
"November continues the sales growth we have seen throughout the year. Our new models have made a very good start, while our core models continue to record a steady increase in sales. We can now be confident of achieving our target of selling over two million vehicles by the end of the year, a new record for the BMW Group."
In Australia it's quite the opposite. Mercedes-Benz has sold 29,206 vehicles through November, followed by BMW with 20,802, and then Audi with 17,669. Year-to-date percentages are up for all brands, with Audi's figure rising 20.9 per cent on the same period last year, followed by Mercedes-Benz at 16.4 per cent, and then BMW sales rising 11.2 per cent. For comparison, Lexus has sold 6382 vehicles in Australia so far this year.