The Golf VII has reached that time of its life when it needs to start thinking about visiting the plastic surgeon, and if Dutch Autoblog's scoop is anything to go by, then it will be in for a very mild facelift indeed.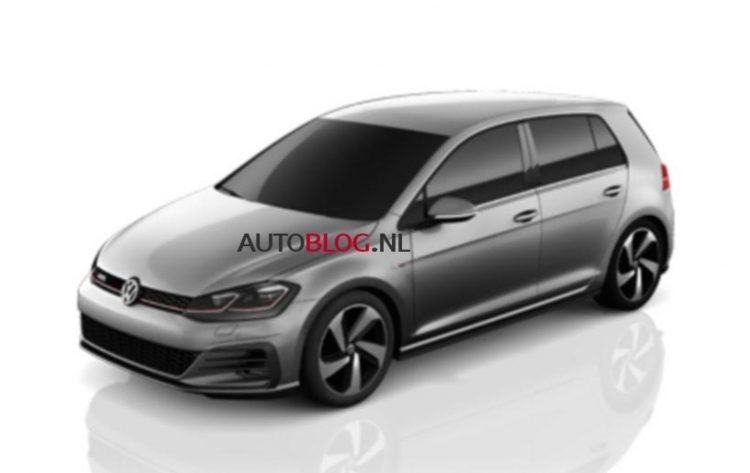 Why mess with success? When the Golf remains one of the most popular C-segment cars in the world, anything too radical in terms of change could be risky. The pictures show the facelifted GTI, standard Golf and wagon. There are some doubts about their authenticity due to inconsistent shadows, but companies have been known to use crude com-gen images for internal display purposes.
They all have different headlight innards and taillight graphics reminiscent of the latest Passat, plus fresher wheel designs. The GTI appears to get a more aggro lower front grille treatment, as well as two new exhaust tips which appear to be trapezoidal in shape.
Other possible additions when the facelift lobs include a TFT instrument cluster and gesture controls as showcased by the Golf Touch concept at 2015's Consumer Electronics Show.
So far this year, Golf has managed 12,459 sales (VFACTS July, 2016), trailling only the Toyota Corolla, Mazda3 and all-conquering Hyundai i30. But the German enjoys a healthy advantage over all other C-segment rivals, including Ford Focus and Honda Civic.
Expect the mid-cycle facelift to bow next year, around two years before the next Golf Mk VIII is due.