An image of what appears to be the 2016 Mazda BT-50 facelift has hit the web, showing its new-look front end. This year is shaping up to be a memorable one for the ultra-competitive commercial ute sector.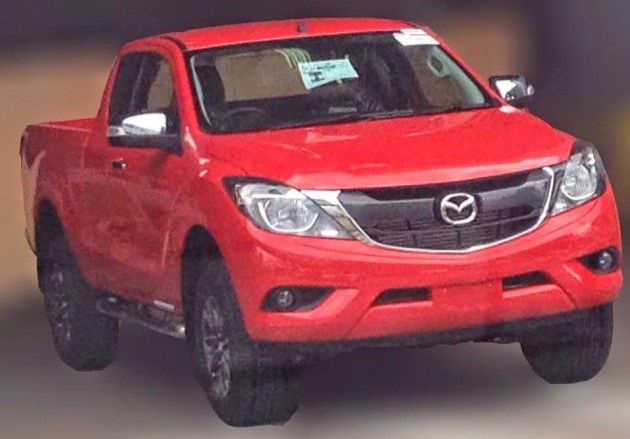 All-new versions of the Toyota Hilux, Nissan Navara and Mitsubishi Triton, as well as facelifted Ford Ranger, Holden Colorado and Mazda BT-50 are all bowing this year.
With so many contenders leaping forward a generation, nobody wants to be caught with their pants down. Being based on the Ford Ranger, the Mazda BT-50 is also now approaching its mid-cylcle update.
The current BT-50 is a polarising design, and that is reflected in sales figures, with the BT-50 sitting at around half the volume of it's blue-oval brother. As this leaked photo from Thai forums shows, Mazda has sought to address that.
The newer front end appears to be cleaner and more minimalistic, incorporating Mazda's 'Kodo' design language from its passenger car range. No interior shots are available at present, but with Ford significantly updating the interior of the Ranger, it would be safe to assume Mazda will follow suit.
The BT-50 is currently available with 2.2- or 3.2-litre diesel engines, ranging from 110-147kW, and 375- 470Nm. Some of the revisions shown in the Ranger facelift are likely to carry across, such as improved fuel economy. It has up to 3500kg towing capacity and a five-star ANCAP rating.
The revised BT-50 is expected to launch later in the year, with an official unveiling possibly coming up in the not-too-distant future.