The rumours were true. Bugatti has been working on a new model that's heavily inspired by the iconic EB110. Welcome to the Bugatti Centodieci, which has just leaked online.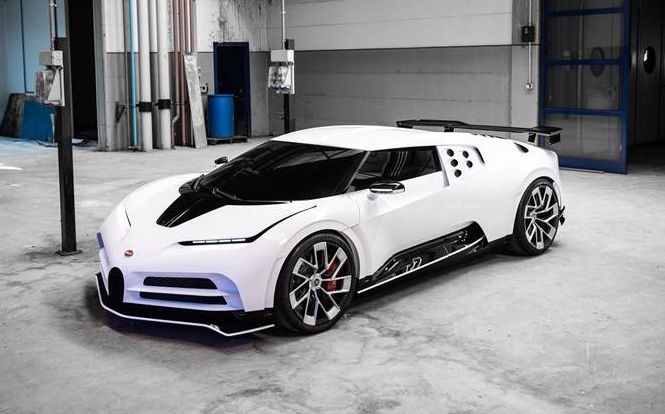 It's understood Bugatti was planning to unveil the car on the weekend, but official images have made their way online, albeit in low-res form. The word Centodieci means 110 in Italian, signalling its direct reference to the EB110 of the 1990s (below). This is the vehicle we saw a few days ago with a sheet draped over it.
There are plenty of design details that hark back to the EB110, most notably the five intake holes behind the side windows. These are a modern interpretation of the original but with an extra slit added at the back. At the front the headlights also have some resemblance to the original, with thin cutaway ticks drawing towards the windscreen. On the original these were extraction vents for the intakes in the front end.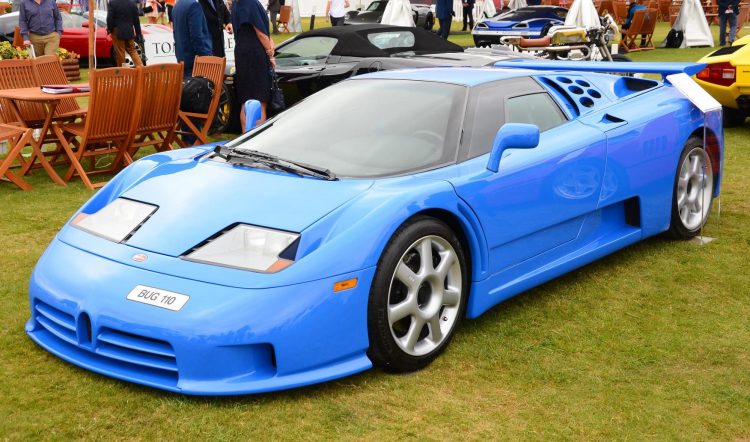 Speaking of which, a pair of twin-tier intakes also carry over in similar fashion, although the new Centodieci adds a large splitter lower down. Discreet inlets in the very corners are carved into the design too, while a new central bonnet vent is added which likely helps extract intake air to help with downforce.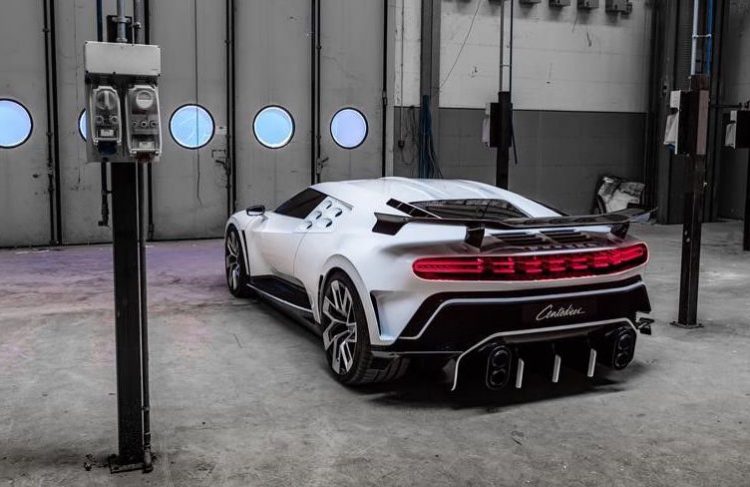 At the back things get very wild. While the original had a grid-like arrangement of holes in the panel between the taillights, the new Centodieci goes for a similar theme (kind of) by arranging shards of LED lights into a similar layout. Lower down though is a very chunky and Batmobile-like diffuser element that encompasses twin-stacked exhausts. It's madness.
As far as we know Bugatti has used the Chiron as the foundations, and carried over its 8.0-litre quad-turbo W16 engine. It produces 1103kW, which is obviously adequate enough for anybody, including those who have misplaced their marbles. No acceleration or top speed figures have been confirmed as yet.
It's understood Bugatti is planning to make just 10 examples of the spectacular hypercar. Prices apparently start from 8 million euros. That's about AU$13 million. Bargain.