BMW is working away on a new EV project thought to be called the i5, with replacements for the i3 and i8 coming shortly after as the manufacturer ramps up its EV presence.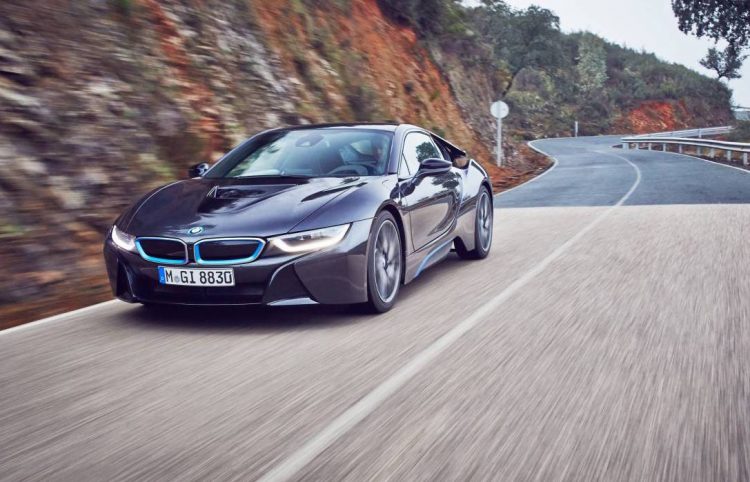 Automobile Magazine is reporting that BMW engineers are currently developing a new EV project, codenamed the iNext, that will eventuate in the form of a new BMW 'i' vehicle arriving in 2021. The new model is set to be positioned between the base i-model, the i3, and BMW's flagship i8. Powered by a purely electric drivetrain, the car is set to be packaged with BMW's latest in autonomous driving tech.
The iNext project will apparently be based on an aluminium/steel architecture, following BMW's experimentation with carbon fibre in the construction of the i3 and i8, which apparently proved too costly. Although, it's believed it will benefit from recycled carbon fibre components.
The report says powertrains could range anywhere between 101kW-184kW, with ample torque thanks to the electric powertrain. Four-wheel drive, a lower centre of gravity and an aerodynamic design are also expected to provide appealing performance.
The report didn't stop there. According to sources, both of BMW's i-cars, the i3 and i8, are set to be replaced in 2022-2023.
BMW is apparently tossing up proposals for the i3 that use the vehicle's current carbon construction, or switching to an all-aluminium construction. Production is expected to stay in the low to moderate numbers as BMW waits for additional charging infrastructure and improvements in batteries to increase the viability.
The i8 could be receiving a massive power upgrade, with word suggesting the current three-cylinder hybrid powertrain could be ousted by a radical new powertrain incorporating three electric motors that can spin at 25,000rpm, producing a potential 560kW.
In addition, a next-gen i8 could receive four-wheel drive, four-wheel steering, a new adaptive suspension system and torque vectoring for increased performance.
BMW has stated its clear intention to move toward electrification and hybridisation across its range, spurred by both initiative and growing political pressure. It also has Tesla to contend with.