If you love wild and out-of-the-ordinary supercars then you'll love this. It's called the Elibriea concept, and it has just made its debut at the Qatar Motor Show.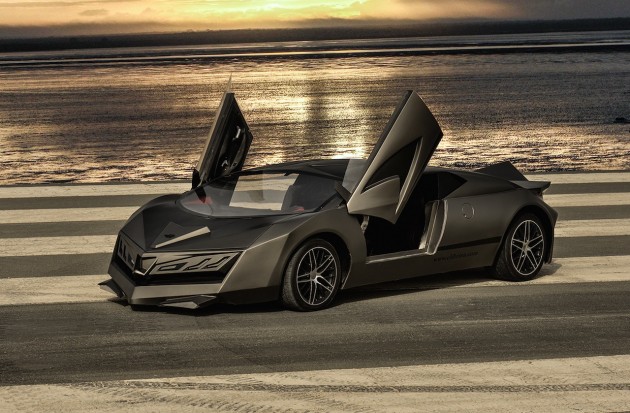 Displaying hardly any resemblance to a typical supercar, the Elibriea takes on a sharp and angular design theme. At the front is a wedge-like nose, defined panel kinks, and a very slanted windscreen.
Along the sides it does possess some degree of traditional supercar style, with a low profile glasshouse area, swooping roofline, and the all-important side air intakes – although here they are in the doors.
It was all penned by local 27-year-old Abdul Wahab Ziaullah. He's a former engineering student from Texas A&M at Qatar. The idea was to create an "elegant design, lightweight construction and robust engineering", using a mid-engine, rear-wheel drive layout with carbon fibre panels and monocoque chassis.
In the engine compartment is a naturally aspirated GM V8 producing around 800hp (597kW), which sends grunt through a six-speed sequential transmission. Performance figures haven't been mentioned, however, with a lightweight construction and that much power, it should be able to dust off 0-100km/h in well under 3.0 seconds.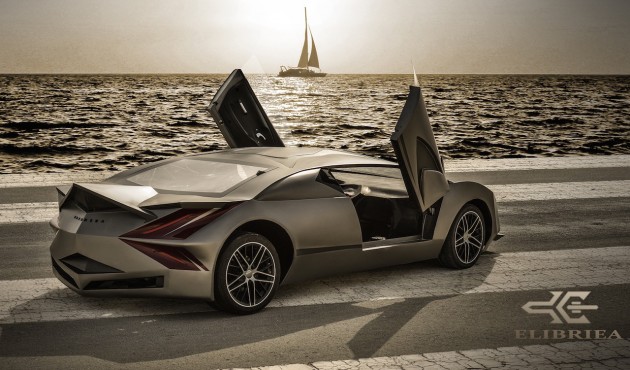 Interested? Even though it is just a concept at this stage the company is looking to take orders from around March. If enough orders are placed we might end up seeing this beast hit the roads.