It's been rumoured for a while but now BMW CEO has hinted a new 'i' model might be on the way, ready to slot between the i3 city car and i8 sports car.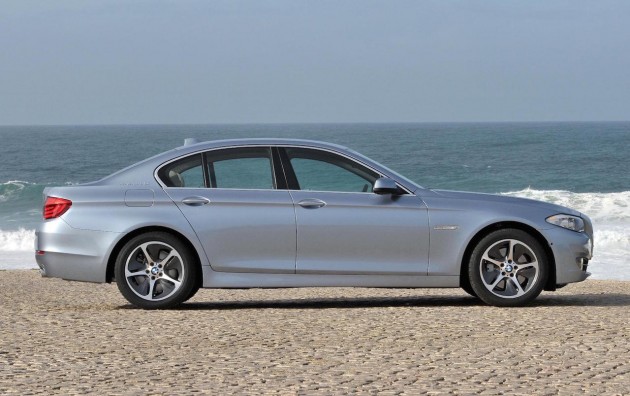 Speaking with German newspaper Frankfurter Allgemeine Sonntagszeitung, BMW CEO Harald Krueger said he couldn't give any specific details at this time but said "there is space if you look at it from the number point of view".
As far as we know the new model will adopt an 'i5' badge and may be based on the 5 Series sedan. There were talks of BMW wanting to tackle the likes of the popular Tesla Model S, so a model based on the 5 Series seems the most likely solution.
It's understood the car will feature similar technology as to what is seen in the i3 and i8 models. The i3 comes in electric-only form and optional plug-in hybrid form with a petrol generator. Meanwhile, the i8 can only be had in hybrid form with the petrol generator.
Interestingly, Krueger confirmed BMW has been in regular talks with technology giant Apple. BMW has been reportedly considering helping Apple develop its 'iCar', based on the i3 and its technology. It's unknown if the new 'i5' will adopt any influence from Apple.
The last we heard the i5 – or whatever it ends up being called – could be a few years off just yet, with an expected market entry earmarked for around 2018. We'll keep our eyes open for more info and keep you posted.