The next BMW 1 Series will be a smaller hatch adopting a front-wheel drive layout, as opposed to the current rear-drive setup. There's now word from an insider confirming a sedan version will also be on the way, codenamed the NES (New Entry-level Sedan). Think of it as like a miniature 3 Series with front-wheel drive.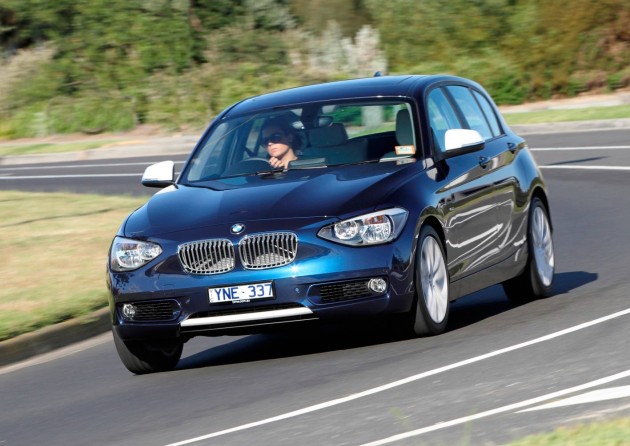 The new 1 Series will become BMW's first ever mainstream front-wheel drive model. It's set to be based on the new 'UKL' platform which will also underpin the next-gen MINI, set to debut in November.
Meanwhile the current 1 Series will move up numerically, and soon begin wearing a 2 Series badge.
The new sedan is being designed take on the likes of the Audi A3 sedan and Mercedes-Benz CLA-Class, both of which are based on front-wheel drive layouts. Speaking with Automotive News, an internal source said,
"The NES is integral to our growth plans. It will be an important pillar in the future 1 Series lineup, particularly in the US and China, where sales of small premium-brand four-door sedans are on the rise."
Specific details on the car are yet to be uncovered. It's likely it will be powered by a range of small three- and four-cylinder engines mounted transversely. A certain engine choice would be the company's new 1.5-litre three-cylinder turbo, which produces up to 125kW and beyond.
There's no need to get the chequebooks out just yet though, the new model isn't expected to arrive until 2017.
(Current rear-wheel drive BMW 1 Series shown)