McLaren's MSO (McLaren Special Operations) skunkworks has released pictures of a stunning customised P1 tailor made for a customer. You may now lift your jaw back up from the floor.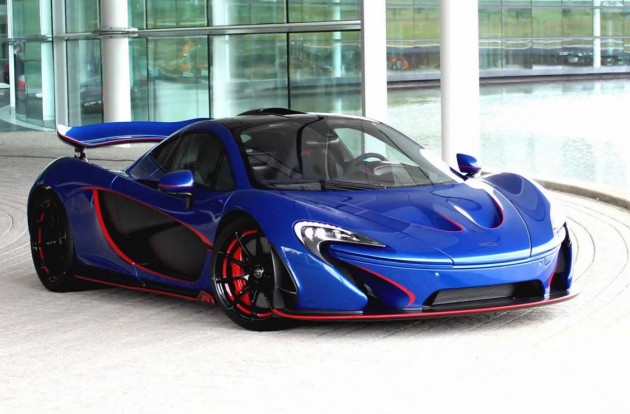 The car in question is for a wealthy businessman who must have come close to running out of ink while ticking MSO's extensive options list.
This particular P1 features a blue central console with 'McLaren Special Operations' on the carbon fiber side panels, Alcantara seats, and enough carbon fiber to make Floyd Mayweather's three Bugatti Veyrons blush.
Beauty, as they say, is in the eye of the beholder. But it's hard to deny the fabulous blend of red accents meeting glossy blue and black bodywork on this custom hypercar.
The highly modified P1 features the stock mechanical basics, including hybrid powertrain, good for a total of 674kW and 978Nm. We highly doubt the owner was in need of any more performance, with 0-100km/h possible in just 2.8 seconds.
McLaren Special Operations division is able to take all kinds of special orders on board, helping buyers create an exclusive variant of their already-rare supercar.