Rumour has it the McLaren P1 has set a Nurburbring lap time of 7:04, however, the company is apparently yet to make it official as it wants to dip below the seven-minute barrier.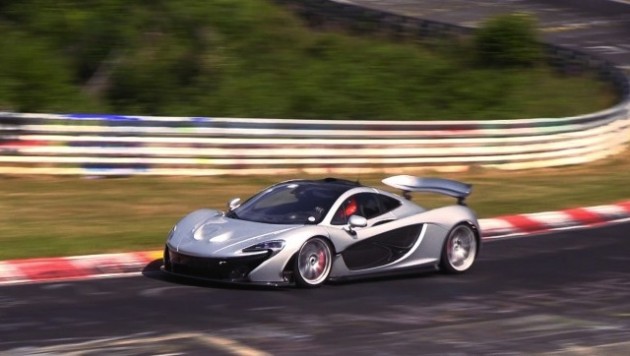 According to a source stemming from a Bright to Gantry report – a website dedicated to all action on the 'Ring – the mighty McLaren P1 hybrid has set a lap time of 7:04. This would make it one of the, if not the quickest proper road-legal cars money can buy.
It's understood McLaren isn't happy about the time and wants to keep trying, mainly to get the time down by around five seconds. Lapping the world-famous circuit in under 7:00 would make it the quickest production car ever at the 'Ring.
The current crown goes to the Radical SR8 LM, however, it's under a bit of scrutiny as it is hardly regarded as a proper road car, despite wearing road-legal semi-slicks. The Radical has posted a cracking time of 6:48.
In other P1 news, another report is indicating the production run of the new hypercar might be already sold out. Just 375 units will be made, all but a handful of which have apparently been spoken for.
The P1 comes with a 3.8-litre twin-turbo V8 paired with an electric motor system. Combined output is rated at an astonishing 674kW and 900Nm. It wears a price tag of 1,000,000 pounds.
(Image courtesy of Touriclips YouTube channel)