This isn't exactly performance car news, but we know some of you out there love seeing fresh metal, especially when it replaces something over 24 years old.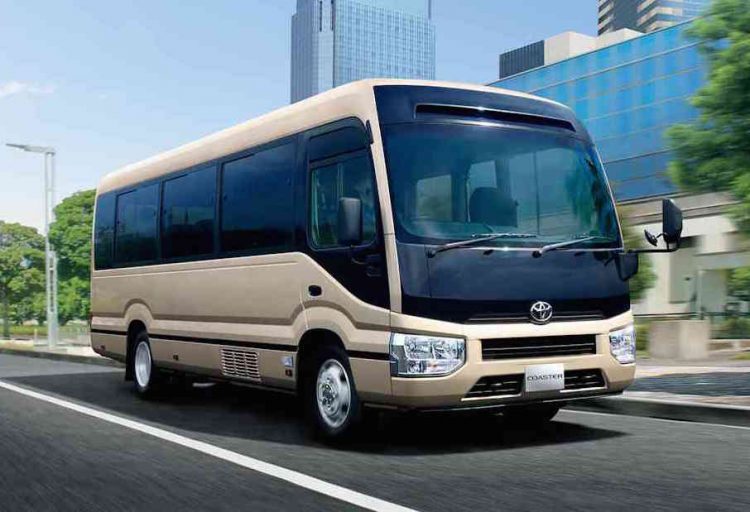 The ubiquitous Toyota Coaster bus is the darling of bowling clubs and RSLs Australia-wide, ferrying seniors home when they've had too many shandys or blown their pensions on Keno.
The version you're most likely to see has been around since 1993, and it is the bus for when a HiAce isn't enough. The new, 2017 Coaster uses a 4.0-litre turbo-diesel four-cylinder sourced from Toyota's Hino subsidary splashing out 121kW and 464Nm – a far cry from the 72kW/165Nm 2.0-litre 20R of the 1969 original.
The all-new model is too big for Toyota's TNGA platform destined for all its passenger cars, but the new body uses four rigid steel rings for extra rigidity, and adds vehicle stability control to its repertoire in case a wayward meat raffle tray causes the driver to lose control.
All 26 seatbelts now have pretensioners so they don't rupture pacemakers during emergency stops. All clowning aside, the transmission choice is either a five-speed manual or six speed automatic.
With sales beginning in Japan at the start of 2017, look for them to being hitting your local some time later in the year.