An updated 2015 Honda NSX prototype will make its dynamic debut ripping up the famous hill climb at this year's Goodwood Festival of Speed. It will be the first time the public gets to see and hear the new supercar going at its potential.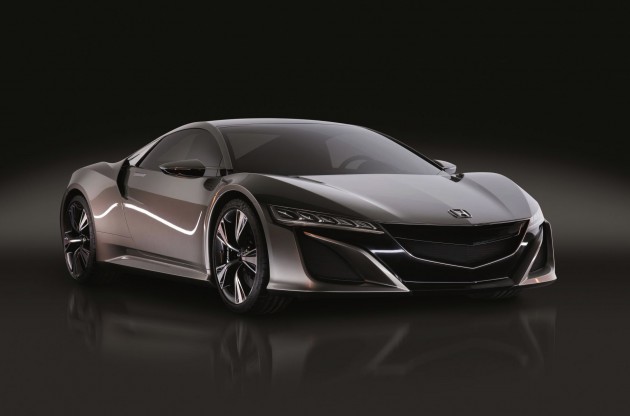 While concepts have been shown at various shows around the world, the Goodwood Festival of Speed will be the next step in the car's unveiling before it enters production in 2015.
Not only will it be a debut event, this year signifies a special celebration. Back in 1993 at the first Goodwood Festival, Honda turned up with 10 of its then-new NSX supercars and gave them to journalists to fly up the hill. They made a "thrilling impression", according to Honda.
Honda has confirmed the car to be used at the event will be one of the latest prototypes, with power coming from a new twin-turbo V6 engine matched up to a complex three-motor hybrid system.
With all-wheel drive, or Super Handling AWD as Honda calls it, the setup provides torque vectoring grip with hybrid efficiency.
One electric motor is integrated within the V6 and goes through a new dual-clutch auto transmission to the back wheels, while the other two separately power the front wheels.
Seeing the advanced setup hurtling up the hill climb is going to be something to look forward to. It will be joined by a 1989 NSX once driven by Ayrton Senna and a 2005 3.2-litre version.
All of the action will take place on the weekend of June 27-29.
We should remind you Honda Australia has confirmed the new model will go on sale locally some time in 2015. Prices are yet to be finalised.