Briggs Automotive Company (BAC) has delivered another completely bespoke Mono R to a lucky customer, this time in the form of Californian content creator, Jordan Maron.
The handover was made in Newport Beach this week, after Maron kicked-off the customisation process with BAC back in September, 2022, a process that included specification of every imaginable detail – including a custom-molded seat.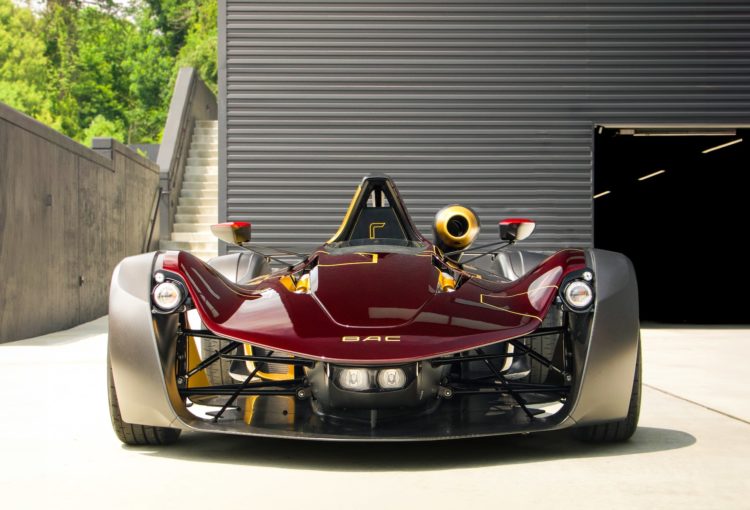 Maron's BAC Mono R comes in a three-coat red carbon finish, with BAC using a process known as graphene-infusion for the paintwork; graphene is a tightly-packed arrangement of hexagonal honeycomb lattices that add even more strength to the bodywork.
It picks up a heap of Sunburst Gold accents making their way from the sidepod through to the rear of the car, with a satin highlights at the rear wing edges and across the diffuser, while the rims are finished in Sunburst Gold.
Inside, the colour scheme continues, while the main, centrally-located pilot's seat in the cockpit was molded specifically to the buttocks of Maron after a trip to the UK for a tailored seating position.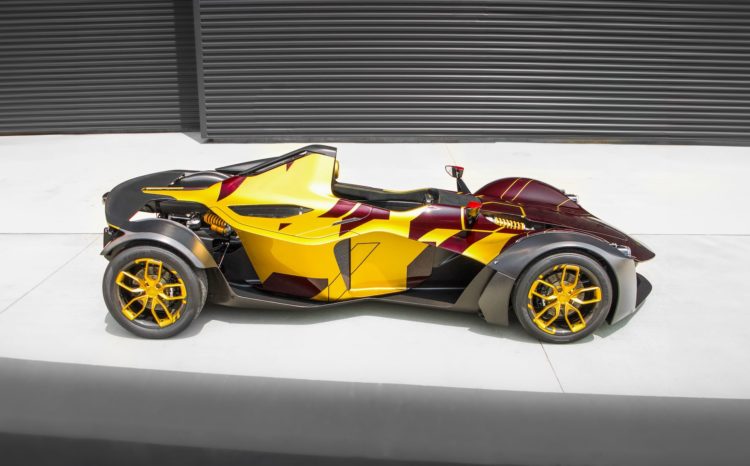 The BAC Mono R comes powered by a 2.5-litre naturally-aspirated four-cylinder engine that kicks out 255kW of power and 330Nm of torque, screaming out to 8,800rpm and offering a 0-98km/h sprint in 2.5 seconds.
The company says its power unit offers the highest power-per-litre figures of any road-legal vehicle, producing 103kW per litre, combined with a kerb weight of just 555kg that offers 454kW of power per tonne.
You can watch a POV video of Maron testing out his Mono R below.
"It was a pleasure to make Jordan's vision a reality," says BAC co-founder and design chief, Ian Briggs, "BAC Mono ownership is an inimitable experience."
"Each vehicle is meticulously handcrafted to our customer's exact specifications, delivering a lightweight and dynamically remarkable machine that is entirely persona, and unlike anything else you can buy."
Jordan Maron commented that "There aren't many opportunities in life to drive in a car seat custom molded to your shape."
"I took the world's quickest trip to the UK knowing that I'd otherwise regret not doing so… it turned out to be the most comfortable seat I've had in a car," he added.