Mitsubishi Motors is celebrating its centenary, with its first series production car of Japan, the Model A, turning 100. To mark the occasion, the Japanese company has teamed up with a very unlikely partner; West Coast Customs.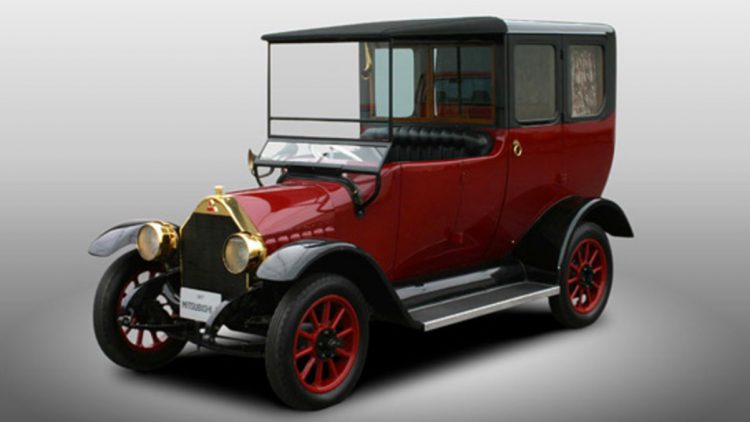 As a lot of you would remember, WCC sprung into the public consciousness with MTV's Pimp My Ride, where they applied outlandish and ridiculous modifications to beater cars. They are also known for murdered-out customs that are popular with celebrities.
This time around though the original look of the 1917 car was retained, with the innards of its most technically-advanced car, the Outlander PHEV plug-in hybrid, nestled inside. There is no indication from the vintage exterior of what lurks beneath.
The Outllander's powertrain consists of a 2.0-litre Atkinson Cycle four-cylinder which makes 87kW and 186Nm, combined with front and rear electric motors, for a nominal output of 120kW/ 332Nm, 1.9L/100km combined average, and 54km of electric-only range.
Mitsubishi Motors North America's senior marketing director, Francine Harsini, had the following to say about the project:
"We're proud to be a 100-year-old brand with a rich heritage in the automotive landscape. The Mitsubishi Model A is the vehicle that paved the way for many other unique and exciting models over the years and we're excited to re-design it with West Coast Customs."
All we can say now is we can't wait to see a video of this bad boy in action.