Some imagery of what appears to be the all-new 2016 Kia Sportage has surfaced online, showing the new-look model before its big unveiling at the Frankfurt show next month.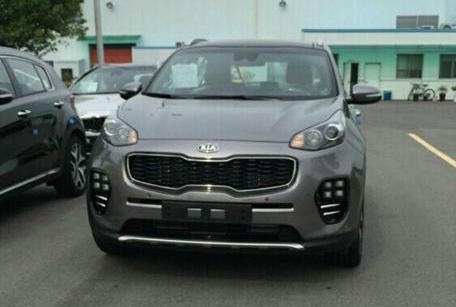 Kia released some preview sketches of the new model just yesterday, giving us some indication of what the new model will look like. The Korean company also revealed some details, including saying it will showcase the highest quality cabin it has ever offered.
In the video below it seems Kia is happy to parade the new model around during testing with no camouflaging. As you can see, it wears an all-new exterior with slimline taillights, a sportier roofline and rear spoiler, and a significantly updated front end with beady headlights and a big open-mouth grille.
It's understood the new model will use the same platform as the recently-announced Hyundai Tucson, and is expected to come with a similar engine lineup. In the Hyundai, there's two naturally aspirated petrol engines, a new 1.6-litre turbo-petrol producing 130kW and 265Nm, and a 2.0-litre turbo-diesel developing 136kW and 400Nm.
So far this year Kia Australia has sold 4760 examples of the current Sportage, making it the sixth best-selling SUV in its class in the country. It goes up against the likes of the Toyota RAV4 and the best-selling Mazda CX-5. Sales are up 18.8 per cent, seemingly proving there is a potential to boost sales even further with the arrival of a new model.
All will be revealed at the Frankfurt Motor Show which starts on September 15, however, an online debut is expected beforehand. Market entry isn't set to take place until the end of the year.
https://youtu.be/iV5-r0fjvNM